Top 5 Tips & Tricks To Help You Win Every Escape Game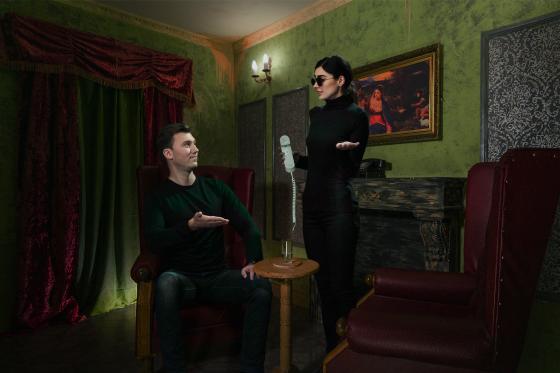 Have you ever tried Escape Rooms?
People have become busy with their lives. You cancel most of your outing plans because of one or the other reason - time, budget, and what not! Escape Rooms are easily accessible, adventurous, and give you a wholesome entertainment experience.
In a way, escape rooms are a realization of video games or movies. Imagine being locked in a room with a lot of puzzles and a few clues. You have to use them to get yourself out of the room. Sounds fun?
Escape Rooms
are fun and one of the most popular real-life games among people of all ages. Before beginning with the tips and tricks for winning escape games, let's see why are escape games so popular?
Why Are Escape Games So Popular?
More than 45% of countries have escape rooms. The concept of escape rooms started with a popular game called escape rooms or escape games. For the first time in 2007, the live realization of this game was carried out by a Japanese company called SCRAP.
Playing escape games is like featuring in your favorite detective movie. Most of the escape rooms give you an hour to solve the puzzles and get out of the locked room. This real-life time boundary kicks adrenaline in your body and makes the whole process more fun and adventurous. Look for locked rooms in Calgary? Call at +1403-975-8999 to book your slot at Escape Hour today!
Tips and Tricks For Winning Escape Games
Form A Team
This is important. Trying
Escape Rooms
in a group can be more fun when played with the right company. Solving escape room puzzles requires teamwork and forming the right team matters. Form a team with friends/colleagues you are compatible with.
Ignore Obvious Places
Time matters in the whole process. Most of the Escape Rooms give you an hour to solve the puzzles and you cannot waste your time in looking at obvious places. Escape Room providers deliberately put a few obvious places to distract participants and make the game more interesting. Ignore obvious places when looking for hints or finding another piece of a puzzle.
Listen To The GameMaster
Every escape room has a GameMaster (at Escape Hour) who drops in clues on the screens in between your brainstorming. Pick those clues and work them out. You can obviously opt out of it but these clues make puzzle solving more fun.
Skip/ Exchange If You Are Stuck
This is one of the most important tips. Since there is a time constraint, it is important for you to keep a tab on time when looking for the key or solving puzzles. If you are stuck on a piece of the puzzle, exchange it with your friend or skip if you can. You can get back at it on a later stage or have a fresh set of eyes to speed up the whole process.
Escape Rooms can be absolutely fun, adventurous, and competitive at the same time. They can be a perfect place for team-bonding and employee engagement activities.
Escape Hour offers the best-locked rooms in Calgary. Ask us to custom design an escape room for you and your friends. We also host birthday parties, corporate and other events. Call us at +1 403-975-8999 to book your spot right now!