Live Your Fantasy Detective With These Escape Rooms of Calgary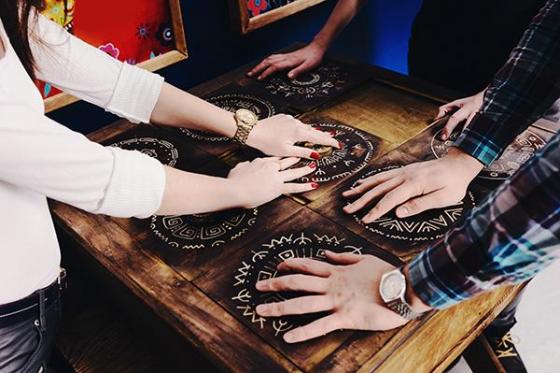 Imagine being trapped in a room where the only way to escape is to solve a puzzle. You are trying your best to bring the Sherlock in you, constantly brainstorming with your John Watson (your friend). The adrenaline rush is at its peak and you are on the verge of giving up when you hear a voice offering you a few hints. The excitement hits again, the adrenaline rush is back, and the game is on!
Such is the fun of these Escape Rooms in Calgary. Everyone, at least once in their lifetime, dreams of replacing the main character of their favorite detective Movie or TV Series. Well, time to turn these dreams and fantasies of yours into a reality. Live your dreams with the Live Trapped Rooms and escape 2gether in Calgary, offered by Escape Hour.
Escape Hour is one of the best escape room in Calgary and has many satisfied customers. We offer different types of escape rooms with a wide range of difficulty level. We can accommodate up to 55 people for corporate and events. Call us at +1 403-975-8999 to book your slot right now!
Salient Features of Escape Hour's Live Trapped Rooms
1. Safety Is Our Main Concern
People often avoid going to live escape games concerned for their safety. Live Escape Games are different and yet, adventurous than video games or movies. Escape Hour offers 100% safe escape games, filled with a lot of puzzles, riddles, and whatnot! Don't worry about your safety, your GameMaster has your back.
2. A Dedicated Game Master
In Escape Hour's Live Trapped Games, a GameMaster is dedicated to each group. Your GameMaster has full parental control over the game and he/she watches every aspect of your game. During your course of finding your way out, the GameMaster provides you with hints through different ways.
3. Various Difficulty Levels
Escape Hour offers a wide range of difficulty levels for you to choose from. Be it The Lost Jewel of Zanzibar, an escape room with the least difficulty level or Prohibition - The Lucky Duck, the escape room with maximum difficulty level, Escape Hour has a little something for every one of you!
4. Corporate And Other Events
After all the above-mentioned features, Escape Hour hosts corporate team-building activities. There can be no better bonding or team-building exercise as real-life escape rooms of Escape Hour. Besides, Escape Hour can be a perfect birthday surprise plan for your son, daughter or maybe, your friend. Don't worry about accommodation; Escape Hour can accommodate as many as 55 people!
There are many such salient features of Escape Hour that differentiate it with other escape rooms. Live your favorite detective character with fun, yet adventurous real-life escape rooms at Escape Hour. Come to Escape Our and escape 2gether in Calgary with your friends, colleagues, or family!
Escape Hour is one of the most popular and top-rated real-life escape rooms. To add to the thrill, you can also purchase gift certificates at our website for a small sum. Call us at +1 403-975-8999 to book your slot right now!