Trapped Escape Rooms: Why should you try them today?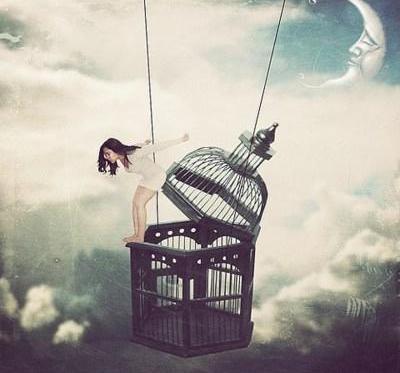 Everyone loves TV or Web Series based on mystery-solving and it's quite obvious that we often imagine ourselves as the protagonist or the main character of that series. This is the reason that spy and thriller movies often do quite good at the Box Office. For instance, you often imagine yourself as Benedict (Sherlock Holmes) from TV Series - Sherlock or some other time you end up becoming Jason Bourne from the thriller series of five Bourne movies. Who doesn't love the thrill of mystery-solving? Trapped Escape Rooms in Calgary by Escape Hour converts these dreams of yours into a reality!
This is how Trapped Escape Game Originated
The development of Escape Games was need of the hour back in 2007. Any kind of engaging and fun activity was missing which made their routine quite repetitive and thus, boring for people of all ages. The ultimate solution was brought in the form of Trapped Escape Games in 2007 by Japanese Company called SCRAP. The underlying motive of Trapped Escape Games is based on a mixed concept of video games and movies.
The love for video games is not new. Back in 2004, the first video game was launched on the concept Escape Games called Crimson Room. In the same year, the first movie of the nine SAW movies series was released. The movie revolves around the protagonists solving a complex piece of the puzzle to escape from a locked room to avoid being killed by their abductor. This movie was categorized under the horror genre and turned out to be really scary, but people loved the adrenaline-rush this movie offered.
The first Real Trapped Escape Games was inspired by the video game Crimson Room. It gained popularity because it was turning many dreaming-detectives into reality by providing them with real tasks, mystery, and a time frame to solve all the riddles to escape the room.
Why should you experience Trapped Escape Games today?
The average human life expectancy is 70 years and it is too short to turn all your dream role-plays into reality. Starting on this note, here are a few reasons why you should try Trapped Escape Game today.
Unmatched Thrill
Real Escape Games offer you an unmatched and complete packet constituting the fun of puzzle solving, the thrill of performing real tasks, and the adrenaline-rush by the ticking clock while keeping you on heels for any possible hints on the way. Besides these, the excitement of mystery-solving with your friends, colleagues or your date, is just incomparable. Why not become the hero brainstorming on a case, instead of wasting your money and time on just watching a movie?
Stories to Tell
The popularity of Trapped Escape Games is spreading by the day. Besides all the thrill and fun, people return with interesting stories to tell and experiences to share, like this one. People are preferring Live Escape Games over coffee, or movie dates and are bonding better over solving puzzles.
The Available Variety
One of many reasons for the popularity of Trapped Escape Games is the number of options available. Top-rated hosts of Escape Games provide you with a wide range of difficulty levels and different themed mystery rooms. This added taste of variety allows you to continue enjoying Trapped Escape Rooms without getting bored of it!
Experienced Escape Room hosts have a dedicated GameMaster for each game. This is done to make sure that your overall experience of Trapped Mystery Rooms turns out to be thrilling and safe. Besides keeping a Guardian Eye on the whole game, the GameMaster drops situational hints to make the whole process of mystery-solving more fun for you and your team.
Try the best Trapped Escape Rooms in Calgary at Escape Hour to ensure a safe and fun escape room experience. Join us for Corporate Events and call us at +14039758999 to book your Trapped Escape Room right now!