Weighing All of Your Quest Room Options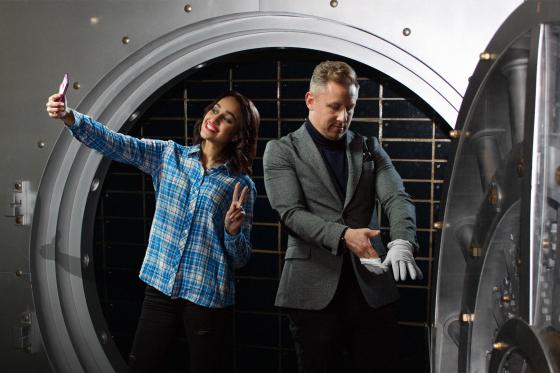 Are you a busy professional who leads a jam-packed day-to-day existence in Canada? You no longer have to search for effective ways to blow off steam and have the time of your life. That's due to the fact that you can partake in active recreation excitement at Escape Hour. Escape Hour, in a nutshell, is the name of a beloved escape room center in both Edmonton and Calgary. If you're a big fan of thrills, positive unpredictability, teamwork, themes and everything else along those lines, you should head to an Escape Hour location without a minute of delay.
Making Quest Room Choices That Make Full Sense
There are a number of distinct quest room choices on hand to any and all Escape Hour guests. Visitors can choose between a grand total of four of them. These rooms are all immersive, first of all. They give players the opportunity to revel in excitement for a full hour. Team players do not receive any interruptions at all for the durations of their slots.
Escape Hour grasps that people crave excitement. That's the reason it presents people with theme room options that define mystery, boldness, intrigue and everything like those things. Are you fascinated by Prohibition and all of the things that it symbolized for humans during that time period? Are you interested in bank heists and all of the difficulties that are associated with pulling them off without trouble? Are you keen on the wonders and future of cyberspace for human beings all around the planet?
It's critical to pick an escape room theme that makes you feel something. If a theme or a topic bores you, then you should look elsewhere. Note, though, that escape rooms are undoubtedly team spaces. That's precisely why you should speak with all of your teammates in advance about a theme that you all appreciate. You should never select an escape room without consulting the other people who are going to be playing directly alongside you. Your aim should be to find an escape room theme that makes all of your teammates feel equally enthusiastic.
If you're having a hard time committing to a specific escape room with your buddies or family members, you don't have to panic. You may be able to ask courteous and knowledgeable Escape Hour employees if they have any room suggestions to give to you based on all of your objectives.