5 Reasons To Try an Escape Room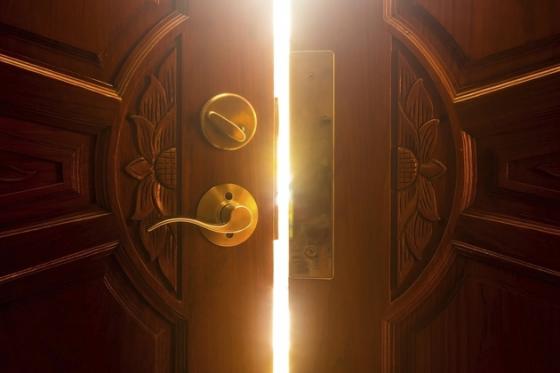 There can be a huge amount of reasons to visit an escape room. However, there can be pretty logical and well-grounded reason than simple «I have no ideas what to do for the weekend». But we can keep this one as reason number six, while we will present our top 5 reasons why you should try an escape room. Here they are.
Reason 1 — You can test yourself
Reason number one to play an escape room is that you can test yourself in a very unusual and yet close to real life situation. By «testing yourself» we don't mean just testing your intellectual abilities but also checking your ability to act in extreme situations. Although challenges you get at escape room might be seen as artificial ones, emotions are real.
It is always interesting to see how a player behave when he or she still has one riddle to solve but the clock shows that there are only a few seconds left. Do you know how well you think and act under pressure? Have you ever challenged yourself to find that out? If not but you would like to know, welcome to the escape room. Play, test your nerves and try to escape until the time is up.
Also, since we have already mentioned an intellectual aspect of the escape games challenges, we should talk about it as well. First and most important, there are no devices allowed into the room. So, for a moment, try to think of all the times when you needed to learn or remember something and you immediately reached for your smartphone. Well, that's not going to happen in the escape room. Everything depends only on you and your team.
Of course, you are allowed to pick the difficulty along with the theme of the game. But you shouldn't worry about the game being too challenging since you will have support from the stuff all the time, even if you don't notice it. So don't worry about getting stuck at some point of the game, there won't be any dead points.
Reason 2 — It's nothing but pure team building activity
For adults, one of the major reasons to try an escape room is the fact that these games work great as the team building activities. Most of the managers always concern with having a well-organized office with colleagues who can act as one strong team. And that's exactly what escape games have to offer to those offices.
There is simply no other way than to act as one unit in order to defeat the room and get out of there as a winner. And once you get into the competition you will have no thoughts except those which will help you to win the game.
Quick thing to mention before we move on to the next reason. When we say «team building» it's not necessarily about a work thing. It can be a great activity for a group of friends, families or actually parties, for that matter. Any type of relationships that requires improvements or attention will have its therapy session in the escape room.
Reason 3 — It's a truly unique experience
Real life escape games are perfect for those who think that there is nothing new to surprise them. Oh no, that's not about the escape rooms Calgary has to offer. First of all, escape rooms can be just a perfect solution, for example, for families which want to have some cool outdoor activity. Escape rooms would work perfectly for them. It will be an experience that can be barely gained anywhere else other than at these game.
Just imagine this incredible atmosphere when an entire family is exclusively focused only on one goal of finding anything that may help them to win today and after some of the members will discover a clue, everyone will gather around for the quick family brainstorm. There is no right or wrong, there is nothing but the game and a mutual target to reach. For an hour or so all your worries, negative thoughts, possible quarries will be gone and forgotten.
Within first few minutes escape room makes you think you are a true detective from the 20s, or an astronaut on a life or death mission, or anyone else you decided to be. All depends on the scenario you've picked and on the degree of competitiveness you get.
Reason 4 — It's just like a video game but way better
One of the good reasons to book an escape room can be its similarity to the video games. Some people have a massive interest in real escape games particularly because of this factor. And there is no surprise, we all like playing video games but what can be cooler than actually be inside one of such games. Especially, if you like games for searching subjects with kind of detective vibe in them.
Once you enter the room there is no other character to play than the one whose shoes you are wearing. Moreover, there are no additional devices allowed to use. When was the last time you spent playing games without staring at the screen? It gives one more reason to try to escape games in real life.
One more thing to add here. Let's just acknowledge that going on a real adventure these days is not so easy, and never safe. But here, in the escape room, you can experience the full range of emotions, get the adrenalin rush and new excitements replacing each other every two seconds, while you are traveling from one scenario to another, surfing through the ages and geographical locations...but staying safe and watched at the same time.
Reason 5 — Why not?
We honestly don't see any reasons against having some fun by playing the escape games. Even if the list above didn't convince you, we believe you are at least intrigued to test if those reasons are genuine. What are you losing by trying? As far as it is, most people see escape rooms as the new way to spend some quality time with their friends or colleagues. Games are truly nothing but pure fun. The time you spend in the room is both exciting and intellectually engaging. The experience you gain inside the escape room is useful even in a real life. Who wouldn't want to try that?