Outdoor Competitions for Adults and Families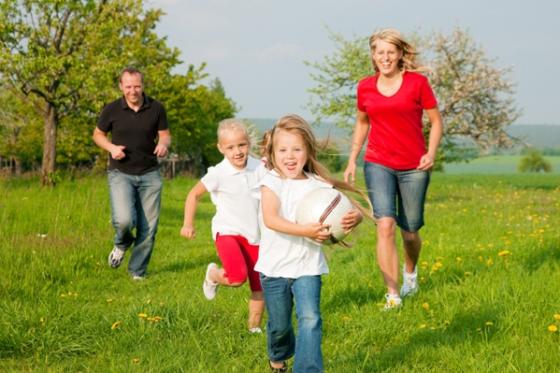 One of the biggest headaches for each event relates to the issue of entertaining your guests. Everything is much easier with kids, but those are particularly adults. That's why party games for adults and family planning comes with additional questions like what kind of new games for adults and family to find to make this party special and how to keep everyone close and engaged into the party flow. These concerns are quite popular among hosts since to have guests enjoying the event and having good time is most important for them.
So in order to help hosts we created some short guidelines for adult competition games. Starting with some examples of great outdoor competitions and ending with a surprise party outside of the traditional location. So let's begin our list of fun competitions for adults with the outdoor fun opportunities.
Get prepared to the entertainment
Let's see what type of competitions you can host at your next outdoor family party. But first how about checking whether you are fully prepared for having outdoor competition games in your backyard. Let's make a check list before the start:
Make sure that you can organize a safe space for the games. You should remove all the potential obstacles and avoid using all the possibly dangerous areas.
Don't start planning unless you sure you have enough of free space outdoors.
Don't create hard competitions and try to avoid those games which have too many rules or require too many equipment. Make it simple.
Engage everyone you can into the process! Prepare such play that can have a lot of people of all ages participating.
Don't think that the more original the competition the better is for the party. Quite commonly most popular traditional games work way better than any new ones.
Keep in mind that adults by nature are pretty competitive creatures and they don't mind to have some challenging games. But not too much.
Don't forget to have great time! Remember that the purpose of any family outdoor game is to have fun.
Examples of outdoor competitions for all ages
So once you are done with the organizational part of the outdoor games for your venue, you can move on to the theoretical part, which means you are ready to pick what kind of competitions you are going to have at your backyard. Here is our list of the best but pretty common outdoor completions. Some might be familiar to you but maybe you will find inspiration here or even a few new ideas for the next backyard party of yours. But first, our number one choice.
Tug-of-War
Here is one the best examples of the outdoor team building competitions. If you want to start the fun part of the party with something that can bring people closer to each other, than this game is for you. All you need for this game is just a long rope, some distinguishing sign and a lot of space. Keep in mind that the thickness of the rope will define the degree of difficulty of the game, it is a truly strength challenging game. But what's more, it is also a great game to build team spirit within seconds.
The rules of the game are pretty easy. You make two equal team (equal not just by number, but preferably by strength as well) and give them equal amount of the single rope. Then you define where the central line between the two rope endings is and mark it on the rope. All members of the both teams should hold the rope with both hands and when someone from outside shouts «Go», they start pulling the rope to their sides in order to pull the opposite team along with it. Who managed to do it — wins. You can also add more fun to the game by having it, for example, in the mud.
Potato Sack Race;
Horseshoes;
Limbo;
Water balloons fights.
And many many more you can recall from your childhood. Just make them a bit more physically challenging.
New look at the team building competitions
We have already talked enough about traditional types of outdoor competitions for adults at the reception. But let's consider the case when party hosts don't really want to hold the party at their home. However, at the same time hosts want to make something way different than the traditional venues. No judgments to the traditional restaurant celebrations but those types of party can not be always a great choice for those who want to have pure fun when no alcohol is required.
Also most of the tradition locations for party might not always work well if you want to invite many guests who are going to be strangers to each other. So if you want to put your guests closer to each other you should consider such types of locations which can surely help you in organizing team building events. And don't get this idea wrong. Such events can be not just for colleagues or friends, but for families as well.
One of the best examples of such team building activity is an escape room in Calgary. Real life escape room games is a great choice for those who want to have a really fun party where they can invite all their friends and family of different age and interests. Since the escape games are perfect for uniting people together and creating a strong feeling of connection afterwards.
And there are some solid reasons for that! Just imagine being locked up in a room full of different puzzles you need to solve within just one hour. Otherwise you will leave the play being defeated by the room and no one wants that, right? Escape rooms have so many elements that are going to entertain, amuse and excite you during the game. It is impossible not share all those emotions with your teammates.
To conclude
As we saw, there are many ways to hold great and, most importantly, fun venues for adults. All it takes is to have the desire to organize it, the space for the outdoor competitions at your backyard and cool friends who will support your ideas and appreciate your efforts. So we encourage you to test those tips and to have the best party ever!