5 Activities To Train Your Brain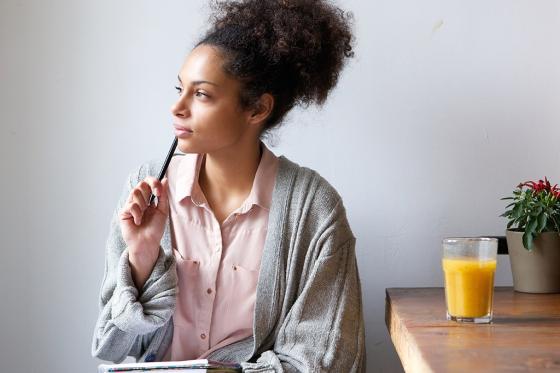 If you have this feeling that you are not using your free time as good as you could possibly use, you might feel like reading this piece. These days the internet is full of websites and apps offering you different mind games and exercises for sharpening your intellectual skills. But how about actual activities outside the internet? How to train your brain in real life just in your own?
There can be lots of options to stay sharp and not to spend a lot of money or time. Moreover, you can train your brain and still have a great time alone or with the closest people. Let's see what are the most interesting and successful ways to train your brain these days and what do you need for that.
Top 5 Brain Activities for Adults
Here to your attention five best fun brain activities for sharpening your mind and simply having some great and productive time. Some of those activities are great specifically for kids, some for seniors, but overall what's great about those mind exercises is that they are definitely perfect for entire family.
1. Debates
Choosing this kind of activity is the simplest way if you need to arrange something interesting and same time educating for you friends or family. It can be great activity for several reasons. First of all, it is a brilliant mind exercise simply because it requires you to be the fastest thinker than your opponent is in order to be the best during the debates.
Secondly, winning the debates requires a lot of research and deep knowledge about the topic. At first, it might sound too complicated for you. But just think now how many topics your family or your group has where you can never agree on anything and to end the argument having one common opinion. Why not to start with those topics?
After you get the taste of it, you can work on more intellectual topics and organize debates by all the rules. Give team time to prepare speeches, arguments and answers to potential questions from the opponents. It is not good just for your mental reaction and quick mind, but also for the language and performing skills along with research and persuasion skills.
2. Learning new languages
Learning new foreign languages can be a pretty obvious tip on how to train your mind. Although, not many realize that while you are learning new words you also give to your brain great mind exercises. Not many words needed here to describe what a great positive influence it can make on your long and short-term memory, your thinking process and on your general erudition. Especially if you have good motivation.
3. Creative Arts
You might think: «Why would you mention creative arts when we speak about how to train your mind?». Well, we are mentioning this method because it truly works for making your brain sharper. It is scientifically proven that arts can be like mental gymnastics for your mind. Any sort of creative activity can make you think quicker. And what's great is that you can pick new art for yourself from so many options. Those can be such things as:
painting;
crafting;
doodling;
making origami;
playing musical instruments;
writing music, etc.
As you can see, there can be plenty of options to choose from. But the most important here is that you can actually enjoy the process so much that it will grow into your new hobby before you even realize it. Therefore, you will continue working on your brain sharpening exercises meanwhile you will be doing the thing you actually love doing. Isn't it great?
Moreover, arts can literally boost your brain activity while you are playing or painting, for instance. During common cognitive exercises and at halftime your brain stays at low activity level. On the other hand, when practicing art activities, like playing musical instruments, for example, your brain shows its best and not coming down for about 12 hours after the person stops playing. If that doesn't prove the benefits of art for your brain then what does?
4. Video games
You might be surprised to see this one in our list of the real life activities that sharpen your brain but wait a sec. We have some good justifications for putting this activity into the list. First of all, let's just point out that such activity is really appropriate not just for the kids (although, of course, video games are the most popular among younger generation) but for the seniors as well.
And here is why. Games are comfortable to use and they can be used for building any skills and knowledge you are aiming for. Basically, you can have a professionally tailored program for the specific aspects of mind work you want to improve, whether it is you memory or attention practice. By the way, talking about the memory, it is a fact that computer games can be great tools if you want to keep obtained information/skills in the extensive long-term memory.
5. Escape rooms
This is our most fun and most extraordinary activity for training your brain today is real life. Well, there are not many chances you don't already know what this is, especially if you are interested in ways to make your brain work faster and better. But if you don't know here is a short guideline what escape rooms games are and where to find those.
Let's first start with the fact that among the possible venues you could go to have team building activities, escape room is the best location for this purpose. In escape room games you team with other people in order to work all together and solve dozens of riddles or puzzles hidden in the room. It will take you lots of brainstorming. You will need to collect all the clues in the room, to find all the riddles and to solve them before your time comes out. If you got intrigued about that, you should check out escape hour in Calgary.
Wrapping up
We have just explored the top five activities to train your brain. Hope some of those advices inspired you to get a new hobby or just to develop a new habit of yours. Enjoy the process and keep your brain sharp and mind clear.