5 Interesting Places for Team Building Activities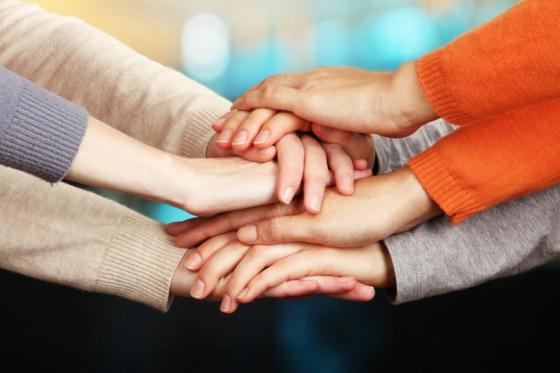 There can be plenty of places for team building activities starting from posh and traditional venues, like dinner parties and ending with maybe weird but fun and effective events like escape room games. Let's take a look at the brightest examples of the Team Building Activities in Calgary and see the most interesting and, to put it simple, the best team building places.
Best places for Corporate getaway
1. Sport activities
Team building games can be actual games. Sport games. Baseball, basketball, cricket, whatever. Make a few teams, organize the championship and play all the way to the final prize! Here are the main reasons why it will work as a team building activity:
Their is no «I» in the team, everyone has own duties and responsibilities.
It give a sense of completion, which is way better to keep outdoors while throwing a ball, than in the office.
Practices will teach co-workers to work a single unit, give a sense of mutual and beneficial dependence.
Finally, sport games are simply fun, gambling and truly drilling, which give lots of positive moments to share within the team.
Moreover, such corporate outings is still a great way to move professional relations outside the office making people know each other better. It even doesn't matter whether the colleagues will form a team or become competitors for a while, sometimes the last option is no worse than the first one.
What's more, there are lots of sport activities that don't occupy all the weekends for a month, like softball championship, and which can be suitable for absolutely unathletic people. Try kayaking or canoeing. This is a kind of sport which literally says «work together», otherwise you will end up in a river.
If canoeing is still too much sportive, try kart racing. That's the place which is excellent for having fun as a team, while you discussing the safety rules before the race or sharing excitements after it. And don't forget about the crazy adrenaline rush during the race!
2. Trampoline Parks
We didn't go from sport activities too far but at least there is a huge advantage of the trampoline park, which is an absolute fun under no rules, competition or special skills required. Now, of course, you need to stay safe and there are still rules of how to behave but other than that, everyone can do whatever they want. To be back to your childhood for an hour and to share such precious moment with your colleagues is a unique way to build a great bonds on the pure excitements and sentiments. It is a great stress relief, as well.
3. Paintballing activities
As we started talking about stress relief activities, how about the game where employees can literally shot their superiors, and have colleagues covering their back. Yes, we are talking about paintballing game here, nothing criminal. This activity will definitely give you the thrill. One way to build healthy atmosphere in the office is to build team and just blow off some steam by shooting everything that moves.
Having your co-workers cheering to you when you lead the attack or knowing that they are covering your back makes paintball game a great team building activity. However, if you are up to something more safe and strategic, Laser Tag can be a better choice for you. Same tactics, same teamwork required, but it is less traumatic and frees more endorphin than adrenalin.
4. Escape rooms
Finally, here is something that will actually meet all the requirements for the team building activity and, moreover, will combine the advantages of the previous suggested locations. We are talking about room escape games. They bring as much joy and «back to the childhood» moments as the trampoline; same drill and adrenaline as any sport game and teach people about the teamwork way better than any paintball match.
By playing the escape room game you and your co-workers get locked in the room full of mystery, hidden objects and riddles to solve. You have one hour in that space to solve all the puzzles and to leave the room as the winner. And in order to do so, you need to be a team, a strong team which has communication patterns built well. Or at least, you will leave a place as the one.
The rush of solving the riddles, looking for the next clues, having discussions, arguments about next step, and finally, defeating the room. Such emotions and friendship bonds are really hard to achieve anywhere else within just one hour. That is why escape room can be considered as one of the most interesting places for team building activities among the possible solutions.
5. Karaoke nights
One can say that it is kind of old fashioned place to go for the corporate event. Especially comparing to the previous pretty modern and fun corporate event ideas. But — Yes, there is a big «But» — it works. Think of the stories your colleagues will have on the day after karaoke. How many new bounds they will make, how much new things employees, practically strangers learn about each other in this relaxed, easy, and fun atmosphere.
People whom you think you know will start to act completely differently. They will joke more, letting go the formal behavior and serious office versions of themselves.
Enjoy!
In fact, as long as you can enjoy the time spent with the coworkers you are contributing into future success of any good team building activity. Nevertheless, to melt some ice and to embrace the importance of the teamwork, such activities are valuable and genuinely fun experience for everyone at the office.