Interesting Places to Host Your Birthday Party in Calgary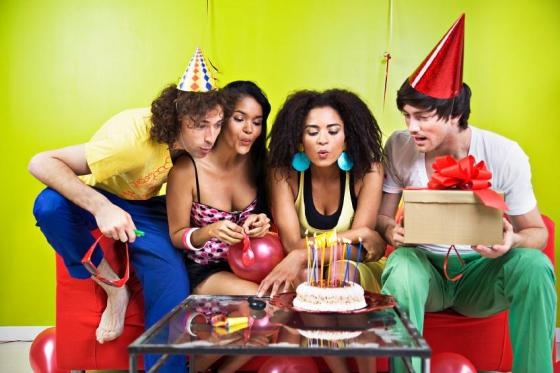 Doesn't matter how old we are, our birthdays always return us to the childhood memories. Back to the time when parents came up with the best birthday ideas for their kids. We might get older, but who says that adults don't have fun alternatives to the traditional places to go for birthdays? There are great birthday party places in Calgary where you can spend your special day playing real life escape games together with all your friends and family. It is an activity suitable for any age, whether you are a fifteen or fifty.
Birthday Party Ideas
It is always hard to find good places to host your birthday party, especially to find such a place that will be a great fit for all of your guests. To host a party and to decide with the venue of the meeting when you have a diverse group of people in your guest list is never easy. How to make them all feel comfortable? What is the best way to make acquaint them with one another at you party?
The best solution in this situation is to give your guests a common task to accomplish. Activities which will be so enchanting that will take all their attention and therefore reduce all the awkwardness of the first meeting. So the main issue now is where you can find such a place?
Among all the places to celebrate your birthday in Calgary there is one specific place which can turn a usual birthday party into a truly magical day to remember years after the birthday is gone. It is real life escape room. All you need to have a great birthday party is to:
Book a date and invite all your friends, family and colleagues to test themselves in the escape room games.
Pick a theme for the room.
Work on the strategy, solve all the riddles and enjoy the play.
Watch how with every step, every new idea your guests work together and develop mutual sympathy and, who knows, maybe even friendship.
Win, and celebrate afterwards.
There is no other way to conquer in this game other than working as one strong team. In order to find the hidden tips, all the artefacts that stay between you and your way to freedom, to resolve all the riddles hidden in those four walls, all of the players will need to act like one. Only by listening to each other and discussing all the possible ways to overcome the difficulties towards your victory you will be able to leave the room. But the players who left the room will be not the same group of strangers, it will be a team that had just defeated their first challenge together.
Why escape rooms?
Birthday party places for adults can also be as fun and exciting as we used to have, being kids. Remember how great it was to spend your birthdays by playing in the playgrounds with all your closest friends. All you needed was just your imagination. Now real life escape rooms offer absolutely same experience, but way better and more advanced. Your imagination will have no choice but to recall how easy it was to fantasize as a child when you will be immersed into this atmosphere of mystery and excitement.
You can pick the room you want, the specific topic, time or atmosphere. Maybe on your birthday you will finally make your dream come true and learn how it feels like to be an astronaut in outer space. Or maybe you and your friends will become detectives for an hour and will have to solve an outrageous crime to escape the same fate. Well, it all depends only on you and your wishes.
The mystery, the unpredictable and unknown twists of the plot, surprising resolutions and unexpected challenges. All those elements of the game are great reasons to participate in it and to do everything to left the room as a winner, because no one wants to acknowledge defeat to the escape game. Although, sometimes escape games can truly be felt extra realistic and therefore extra difficult to be completed.
What do the real life escape games offer?
In the real life escape room you will be left along with the plenty of puzzles to solve in order to defeat the room and to find your way out of it. Although, the game will never leave you without the hidden hints to the next step or cautious outside help. The policy of the real life escape room never allows to intervene but also it never let you stuck at one place of the game process for too long.
The goal of the escape room is to keep you so busy for an entire that you won't notice how the time passes. Maybe only by the end, when you feel the pressure of the last minutes when it is either you or the room to be the winner. Those minutes give you pure adrenaline and put you in the sort of positive stress situation, where you can feel all the possible emotions but yet know no harm. That's the emotional gamma you have started the game at the first place.
You can pick the difficulty of the challenges, in case you want to make it an easy quiz it or a real competition. However, it feels important to say, the more puzzling the room, the more difficult it is to get out, the more interesting it becomes and the more magical it seems. Once to start, once things will get harder, players tend to forget where they are exactly and for an hour they live the lives of the characters they picked. Sounds tempting? You are welcomed to try as well.