Escape Room: Find This Live Realization Of A Video Game At Calgary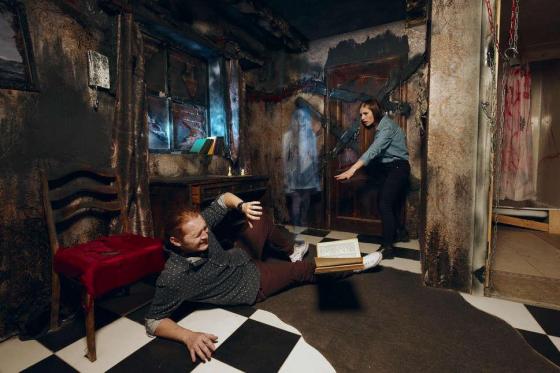 The prominent kind of lifestyle in today's rat race has become quite monotonous. People are living busy with their corporate jobs, businesses, daily jobs, or such others. The plans of "taking a break" keep getting rescheduled due to something or the other - lack of time, funds, and other generic reasons. Life has become busy and, in today's times, Escape Rooms are proving to be the perfect weekend escape, reviving people with its share of adventure and fun.
It's been many times that we imagined ourselves replacing the protagonist of a video game or maybe, your favorite movie. Fun Fact: The concept of live escape rooms originated from a video game. Escape Rooms offer you the chance to play your favorite detective in real-life - solving puzzles to escape a locked room and saving the lives of many (just your squad). Most of the escape rooms can accommodate a team of 10 players and more, in the case of corporate and events.
Escape Rooms: An Origin Story
The first escape room video game - Crimson Room was launched in 2004. The idea was to collect clues to escape a locked room. It was called 'simple and yet intriguing" and many such phrases. The first movie of the SAW series was also released in 2004 and it was more mysterious than fun. It's not documented but the first live escape room was designed by a Japanese Company called SCRAP in 2007. A room is set up based on the chosen theme. The team is expected to pick up hints, solve puzzles, and find keys in a limited time interval (usually 1 hour) to escape the locked room.
If you are planning to visit Escape Room for the first time, it is recommended that you do a background research of the place before you go. A wholesome experience of escape room comes from a collection of many factors such as - the puzzle levels, theme-quality, overall customer support, management, and many others. You can look on the Internet for quality escape rooms in your area. For example, search "escape room in Calgary" to get a list of top-rated escape rooms in the area.
Escape Hour provides one of the top-rated escape rooms in Calgary. Choose from a variety of available themes, a range of difficulty levels, and many other customization options. Book your spot by calling us at +1 403-975-8999 right now.
Why Choose Escape Hour For Your Next Escape Room Adventure?
The Available Variety​

Escape Hour offers many options of escape rooms to choose from. From different difficulty levels, different themes to high-capacity escape rooms for birthdays and corporate events, Escape Hour provides many options that keep the same thrill level each time.

Safe and Fun

People often fear for their safety when trying escape rooms for the first time. Escape Hour offers a completely safe environment full of fun and adventure. We are rated 4.9 out of 5 stars on Google and have a really good rating elsewhere. Our ratings speak for the customer experience we offer.

A Dedicated Game Master

Every game has a dedicated GameMaster who has a parental control. The GameMaster has eyes and ears in every corner of the room and watches out for your safety in any emergency situations. The GameMaster also drops occasional hints to make the overall experience more fun and thrilling.