Essential elements in an Escape Room that make it a success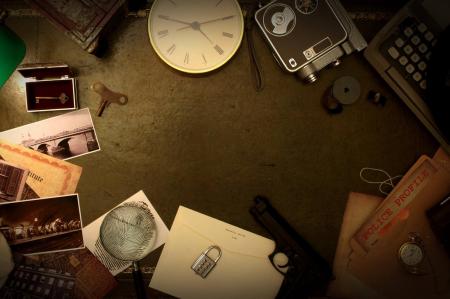 If one had to explain escape rooms, it would be "locked in a room."
Doesn't sound so fun?
But when you are on the site, locked in the room with your pals, fun would soon be seen as an understatement. Escape rooms are a great escape from the mundane life, sixty minutes or more of pure adrenaline rushing and mind-numbing puzzles like The Prohibition-The escape duck, one of the escape room games in Escape Hour Calgary.
But have you ever given it a thought that amidst the mushrooming of all these escape rooms how come some are a massive hit while others get shut down even before you had the opportunity to visit it? It is because certain essential elements go into making a thrilling, highly inquisitive and challenging escape room, which we will cover in our today's post:
It's easy to open an escape room but extremely difficult to keep one running for years and decades to come. One of the factors that decide the fate of an escape room is how well do you know your crowd? Most of the escape room failure is attributed to their mainstream designs, or they only cater to one category of the crowd. But in Escape Hour Calgary, you will get to choose from highly unique puzzles each designed for the enjoyment of the appraiser of each genre. Take, for instance, the space fanatics can put their brain muscle to test by solving puzzles in The CyberSpace, or if the mystery of magic entices you, we welcome you to the world of The curse of the evil genie.
When we say a theme based decor, we don't just mean putting up relatable pictures or prop items. You will have to be tactful in choosing the right location, house with articles and amenities resonating with the era you plan to base your theme on. The lampshades, the stairs in the home and hallway should be designed and decorated according to the idea. Put up graffitis, murals, old patchy walls or whatever best suits your escape game theme.
Another primary reason why many escape rooms shut down so quickly is that the players start to lose interest in solving the predicate belt puzzles and in a boring set up. The challenges should ignite players not to rest until it is resolved. It should be gripping enough to think long and hard enough and work on their team building skills, knowing "not everybody knows everything, but somebody knows something." Escape Hour puzzles will keep you pumped till the end of sixty minutes, and you will want to try a higher level for more fun. Further, most of the escape room only have one level, but with Escape Hour Calgary, you get to choose from different level depending on your interest and capability.
Escape Hour escape games in Edmonton has all these elements and more, making it a must visit the game room in Edmonton. We at Escape Hour assure you that you will have the best escape room experience with our gripping and intellectually stimulating escape room games. No matter the crowd, be it arranging your soon-to-be teen kid's unique birthday party, or taking out your corporate buds for an outing, Escape Hour game room in Calgary and Edmonton will make sure you have a fantastic time-solving puzzle.
Get in touch to make your bookings, today!