How to Use Escape Rooms to Build Your Corporate Culture?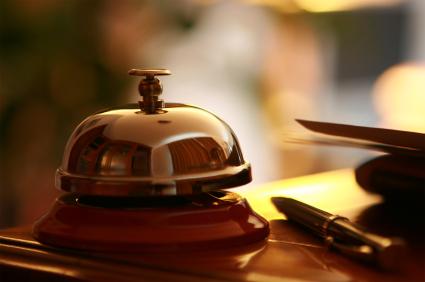 You are an HR manager who needs to improve the effectiveness of the team working on a difficult project? You have your own company with a large number of employees who don't seem to use their potential to the fullest? Maybe it's time for you to build your company's culture or bring it to a next level. It often happens people start performing better at work while they have stronger bonds inside the team. So, team building is absolutely necessary for both the in-house teams and groups of freelancers working on the same project.
Today there is a variety of team building activities you could choose from in Calgary. All of them are fun and able to provide you with opportunity to build lifelong memories and let the team get an amazing experience. We want to tell you about the benefits of using escape rooms to build your corporate culture. Here are some examples of escape games that you may consider:
Cypherspace;

Survivor at Z-hour;

The lost jewel of Zanzibar;

Prohibition – The Lucky Duck.
There are many more, so it's better to sit down and think about the theme that would be the most suitable for your team. Are they likely to enjoy some zombie apocalypse? Or a crime story is something more appropriate? No matter which one you are about to choose, there are several ways for escape games to be developing your corporate culture significantly. Just make sure you know what to concentrate on and how to prepare for the escape rooms so that they bring the most value to your company.
Escape Rooms for problem-solving: everyone can pitch in
Specialists, even professionals of the highest level, can sometimes forget there is a whole team of other employees in business with them. Working together they can reach better results in a much more efficient way. Visiting escape room can remind them how effective teamwork enhances the whole process. Playing an escape game, the team often gets so absorbed that it feels like they merge together to find the answer or solve a puzzle, and to make it exactly in time.
Usually, every person makes an impact because the game scenarios are truly engaging. Nobody ever wants to stay aside. And it is very good from the corporate point of view. Once the team members start really interacting, they start seeing more in each other. They might realize that a shy girl who never takes part in conversations is amazing at deciphering codes while a boy who usually just writes copy is born to analyze information and make conclusions that bring team to victory.
According to Howard Gardner's multiple intelligence theory, there are different types of minds that do the best with different learning patterns and performing specific tasks. It can be logical-mathematical, linguistic, bodily-kinesthetic, interpersonal, naturalistic, etc. It's hard to predict what discoveries can be made through the game, but they are definitely can be used for the work process improvement.
Escape Rooms for creativity boosts: play and work efficiently
They say if you want to reach something you've never had, do something you've never done before. Developing your corporate culture with the help of escape rooms, your staff gets in a new situation that can hardly be imagined in a real world. Like, how often do you have to save the planet from a spaceship? Or meet zombies and have to discover a cure to save the humans? Probably not too often. Here is why it is essential for creativity:
Curiosity about what's coming next;

Desire to find answers to unusual questions;

Close collaboration with other people;

Pitching in where you're the best.
The goal of the escape games in this context is to bring up an unusual pattern that employees can use not only during the game but also in their everyday working life in the organization. No zombies will be there (hopefully), but the ability to meet deadlines as though there were zombies at the doorstep – that's pretty cool. Creativity can blossom under such circumstances. So, every game is not just a game, but a great training.
Escape Rooms for motivation: bring game motivation work
Having only 60 minutes for the noble activity of saving the world, who wouldn't be motivated? It's a game, but it can help people stretch their boundaries and build new confidence. Once they feel this joint motivation for reaching the goal, it can also be successfully transferred to a working process. Why not pretend that a needy client with his tight deadlines is a part of a game? Doing that your team can feel way more excited than just doing a routine project task.
Most companies include motivation into their company culture guidelines. There are usually pages of text on the mentioned topic explaining why it's important for reaching results and getting to success. However, letting people feel it in a playful form might be the best solution instead of making them imagine and try to build this motivation out of nowhere. Getting there through the escape game might be an investment that will not make you wait long for its return.
Motivation for teamwork is even harder to get to, while it is crucial for business success. Better communication and better interpersonal relationships can significantly increase the productivity of a team. Escape game is one of the simplest ways to get there. Starting the game, the team understands fast that poor communication may lead to defeat so the team members have to look for better communication strategies right there. And once they are found, be sure that they are very unlikely to disappear once the game is over.
So, don't be afraid of going for interactive experiences instead of visiting another restaurant or playing bowling where everyone is against everyone else. Order the escape rooms for your staff during team building events to really build something, and we will be glad to make sure that you get the most of it. We can accommodate up to 55 people in Escape Hour, and our representatives will make sure that you get truly exceptional experience that your employees will remember for a long time.