How Much Does It Cost to Escape the Room in Calgary?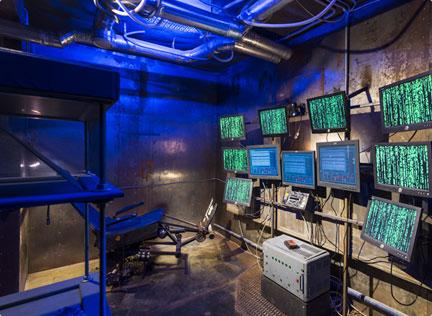 Escape rooms have now been widely accepted by many people around the world as a great way of having fun. This popularity is mostly due to the ability to provide a fun environment for multiple individuals simultaneously.
In addition to this, there are so many themes to choose from. Every game is specially designed for bringing a unique feature to the table. So, let's look briefly at the major questions a possible visitor should ask before deciding to go to any of the game room in Calgary. And further, we will look at the escape room game costs.
Factors that will affect escape room prices
Before we can go straight and describe how much it would cost to play games in one of the quest rooms, we need to identify what individual factors can play a role in affecting the final cost.
Why is this sage important? Well, it is nothing but obvious, isn't it? As a potential visitor, you need certain guidelines that will help you understand the value of what you are paying for.
In the end, the decision to proceed will be entirely up to you but you will have a great idea of what you will be getting for the set price. Let's identify some of these important factors:
Type of game - escape rooms in Calgary offer a unique experience to its visitors. Because these games vary in quality of difficulty or nature they are bound to be priced differently. It is only natural that games that require more engagement from the visitor be priced higher than those that do not.

A number of participants - such quests provide the best opportunity for groups of people to get to know each other better by ensuring that they function as a unit and solve various puzzles. This is important to state because they are built for groups. Pricing can be done also based on the number of people involved. For example, two players will pay more than an individual from a group of five or more.

Using extra services - another factor that can affect the cost of your experience is using extra services. One of the best examples is making use of a private lounge. The private lounge serves as a place where teams can be briefed about the games in the room. It also serves as a place where the group can meet afterward to celebrate their victory with food and beverages. Using these services will require you to make extra expenses.
How much do escape rooms cost?
So, what is the cost of an escape room game in Calgary? Calgary is home to some of the best quests in Canada. This has made it synonymous with this activity and any visit to this place has to include taking part in a game.
It doesn't really matter who you are or what age group you belong to, it is safe to say that it is almost guaranteed that you will find the ideal quest. As the many themes are chosen wisely and all the intricate feature come together to provide an experience that is worth remembering.
So, you have the basic idea of what you will get yourself into. Right now the only question you need an answer to regards the total cost of the experience.
You can find lots of different locations and games in Calgary. They definitely have the variety problems sorted out. An important point usually emphasized on as a great advantage of visiting these quests is the private escape rooms.
Also, some of the leading problems arises when two different groups want to book the same room. These all problems can be solved with the Escape Hour dedicated GameMasters for each group. Each group can be provided with the unique games which are 100% safe and 200% awesome.
So, what about the pricing? This is done based on the amount of time a group will spend playing and solving puzzles. Escape room cost per person is $24.99 for all events except the corporate or special events. It also depends on:
The number of participants (2 or 3 or maximum 9),

Cost total with tax,

Promo code.
Also, two people can play the game but they should pay $75 (so, the minimum order amount: $74.97).
However, what does it bring to the table that makes it worth visiting?
First of all, the puzzles are pretty challenging but fun (clues may be provided).

There are so many themes to choose from. For example, you can book the The Curse of the Evil Genie and Prohibition the Lucky Duck among others.
Note: each participant is required to make an individual payment of $24.99 to be able to participate in the events.
Getting the best adventure in real life
Escape hour is among if not the highest rated place in Calgary. The reputation stems from the consistency in providing some of the most memorable experiences for participants. This is due to a great collection of themes that can be chosen from by different groups.
Apart from this, extra services such as hosting birthday parties, offering gift cards and a lounging room are also provided. As we mentioned above, the cost per individual for any theme is $24.99. And the least amount of money a particular team will be required to pay for a game is about $75.
For any other information involving quests and prices, you can contact the Escape hour support. They will provide you with all the necessary information!
Conclusion
Such game and puzzle rooms have not only been used as a means of fun, they have also been beneficial in building teams like families, friends and even corporate businesses. This means that the quality of the quest room you choose will not only determine how great your experience will be but also how much of an impact it will have on the collective unit.
By now, you probably have seen the association between Calgary and escape room and understand why it has developed this kind of reputation. Also, the prices of tickets does not exceed $30 as you have probably seen for most of the quests we have briefly described. Choosing the right spot to go to will be eventually up to you and usually will be down to which theme attracts you the most.