9 Best Places for Corporate Events in Calgary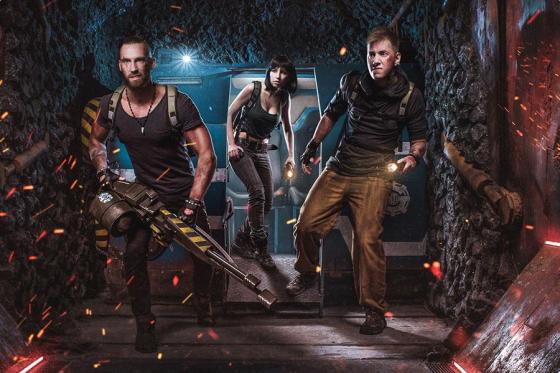 When corporations plan their events they expect to find the best possible places to hold them. A lot of time is put into finding just the right place. You will not be disappointed if you are looking for a location in Calgary. The options for corporate event location are practically endless. We will look at different venues for corporate events in Calgary and for each, describe the properties that will make it a great choice for your events.
The best corporate event spaces in Calgary
If you are planning a corporate event in Calgary you are probably going to have to do a lot of research before you can find the ideal spot. Luckily for you, we have that covered. Instead of investigating too many places, we have developed a list of the best spaces in Calgary. Let us look at some of the options that make our list.
1. Genesis Center
This location is well adapted for hosting events like conferences and other important social gatherings. The amount of space available makes it possible for your corporation to host galas, and cultural shows as well.
What are some of its best features? Well, the Genesis Center features a Gymnasium, Catering kitchen, a loading dock, several dressing rooms and so much more.
2. Marquee Beer Market and stage
Our second selection is quite popular in Calgary. This venue incorporates two concepts, there are:
The Beer Market and Kitchen,

The Stage and Club.
The former offers the amazing comforts of a beer house while the latter provides one of the best music programs in Calgary. This venue is immense in size (about 1300 square feet).
In addition to this, it is also a very well decorated place that also comes with free parking. Marquee Beer and Market stage is also known to be the only place with an entertainment eatery in the whole of Calgary.
3. The Sirocco Golf Club
The Sirocco Golf Club comes with both an indoor and an outdoor option to host your event. The outdoor option is quite amazing due to the sheer beauty of the surrounding area. The amazing view of the Rocky Mountains and the Pine Creek valley makes this place a true winner. So, if you are looking for a great outdoor location for your business' event, this is the best place for you in Calgary.
4. Escape Hour
Because Calgary is famous for its Escape houses, it is only fair that we add one to this list. There are many different escape rooms around Calgary to choose from but we will look at Escape hour for our list.
So, what is so special about this option? First of all, escape rooms are at the top of the list when it comes to corporate team building events. They provide the best atmosphere for colleagues to build a stronger bond which usually helps them work as an efficient group.
The different team building game themes are carefully created. They not only create a fun environment, they also act as a training exercise for any real-life activity that will require teamwork.
5. Ramada Hotel Downtown Calgary
This hotel is synonymous with spacious. This is made possible by several rooms all of which have amazing lighting and can, therefore, be used to organize any kind of social meeting. One thing that really makes this venue more interesting is its central location in downtown Calgary.
6. Stampede Park
Any member of the Calgary community will agree that the Stampede park is the biggest event location in the whole city. Therefore, it is should not miss this list. This great size will enable you to host events that have a large turn up (for example a 1000 people). However, there are also places where smaller events such as dinners can be held. In total, this place has eight large venues to pick from.
7. The Calgary Metropolitan Center
The Calgary Metropolitan Center is made up of 8 unique meeting rooms that can be used for many different purposes. They are suitable for meetings, an annual convention, a dinner, a gala and many other purposes. This center can provide space for a gathering of a group of individuals with as low as 8 members to one with as many as 600. It is also located just in the middle of downtown Calgary.
8. The Kahanoff Conference Center
This is another location primarily famous for its downtown address, which makes it closer to hotels. It has been designed to be able to host as many as 250 people. Other impressive features are seen in its design, which is very modern. One can appreciate the interior design which is accompanied by great natural illumination.
9. The Fairmont Palliser
The Fairmont Palliser is located in close proximity to Calgary's business and financial district. Not only this, it is also not far from some of the best retail shopping spots in the City. You will also notice the various cultural and entertainment centers.
One of the best features of this location is the square footage. The Fairmont Palliser offers about 19,000 square feet of space divided in about 14 rooms.
Summing up
If you are looking for a venue to host a team-building activity, or just somewhere where you and your colleagues can meet, Calgary will not let you down. Therefore, you should remember:
The importance of a suitable location when planning your event. Because your event may be unique, not just any venue can work for you.

Additionally, you will have to take your time to find the right one to ensure the success of your event. The above list consists only of some of the best ideas of venues that can help with finding a team-building solution for your business.
All the options provided above include the best features and services that would make your event suitable. They are also well equipped to host both small and big crowds making sure your events run as smooth as possible!