5 "Escape Games" You Need To Try In Calgary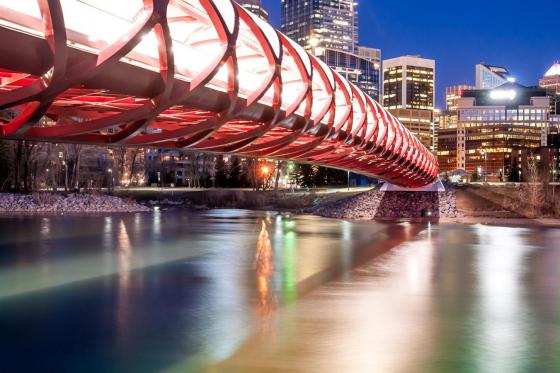 Sometimes everybody feels like trying something new in Calgary. Not like watching a new movie or doing outdoor stuff or going to a new restaurant, but really participate and do something cool to discuss with friends and remember for a long time. If you've never tried escape games, now it may be the perfect time to do it. You will be locked in a themed room and given time to escape it by solving puzzles.
Escape room is a great option as it provides many different games that are not only interesting and engaging but also allow to check problem-solving abilities and become more confident in reaching success. Of course, some practice may be in order, because solving puzzles, finding clues and deciphering codes can be tricky. But ones you try, you'll really like it.
Now there is a question of how to choose escape game in Calgary. Of course, there are more than one. They all suit many different occasions. It can be a good way to:
a holiday

do team building for the company employees

celebrate special occasions with family

make a date truly unforgettable.
Just make sure you do find that key that can set you free after all to impress your date. And don't worry too much if it doesn't work out, just make it a joke and try again later.
Here we want to try to tell you about 5 amazing escape games that you can find in Calgary. They can all be played with family on vacation or colleagues as a part of a team building process. Just choose one with the most interesting theme, and go for it!
1.The lost jewel of Zanzibar
This game is a great idea for those who might enjoy some British atmosphere of 1930. Just imagine yourself working for the British National Museum. You also have a friend working with you who collects antiques and has some experience in traveling around Africa. The story begins when this friend of yours, Magnus, finds the Lost Jewel of Zanzibar.
This jewel is too precious to be safe. A local warlord is all about stealing it, so Magnus has to hide this treasure. He wants you to find it before the warlord and his army, so he leaves you many clues that only you will be able to understand to find where the jewel is hidden. Don't waste a minute and go for it right away!
The game can be played by a team up to 8 people and is worth about $25 per each person. It is a great way to celebrate any kind of event as you can sure celebrate the discovery of the jewel with a good team of your friends. It's not too easy, but definitely worth it.
2. Unmasked
This game is absolutely mysterious (and fun at the same time). One thing you know is that you're chosen to meet the director of Unasked Modeling Agency. Lured by many amazing opportunities that can be brought by the modeling career, you are excited to meet him. But you have no idea what is going to happen when the receptionist locks the door behind you.
You can play this game with a team from 4 to 6 people. It lasts 60 minutes and brings you to a totally different reality. Pay $27 per player, and enjoy to the fullest.
3. Cypherspace
We should definitely mention Cypherspace as a part of our what escape games need to try advice. Perfect for any season, this escape game is just mind-blowing. Imagine yourself being an astronaut of the Canadian Space Agency. Your spaceship is in danger of being destroyed by the radioactivity. There is just one hour for you and your team to retrieve a probe that has been collecting data from a wormhole in the deep space for a hundred years. Don't waste a minute!
Up to 10 people can join you in your mission for just $25 per player. Another fun thing is that you and your team can choose between normal or a "suicide" mission. Just don't forget to inform the Canadian Space Agency about your choice before you get into that ship.
4. Survival at Z-Hour
Do you enjoy zombie movies? Try this game, it will not leave you disappointed. You will have to discover a cure for the zombie epidemic. You are already so close, just a couple more questions to answer. The problem is that there is almost no time left. The facility where the action takes place is full of walking monsters. Will you be able to save them or just become their meal instead?
Grab a team of up to 10 people, get you $25 ready and try your best in this almost hopeless endeavor. You will definitely be proud of yourself in case of a success. Keep in mind that happy people can solve problems more effectively, so maybe get some ice-cream before you start.
5. Prohibition – The Lucky Duck
This one is definitely on the list of best escape games in Calgary. It's not simple though. Entering the room, you get into 1925 where the prohibition is at its best. You are a leader of the crackdown on illegal liquor stores. All the evidence you need about the huge criminal organization is within Lucky Duck Speakeasy. However, it's not so simple as the gang caught a rumor about your visit and set a bomb to destroy everything you want to find. You only have 60 minutes to find the evidence and leave the building.
The cost is $25 per person, and you can have a team consisting of 2 to 10 players. Note that sometimes it can be easier to solve the puzzles with a big company, but sometimes the big number of people just stands on the way to success.
Now it might be easier for you to decide which escape game to choose. Of course, all of them are fun, but at least you can go with the one that seems more relevant to your team. To get the most of it, you can start with the best escape room in Calgary. We will be sure excited to meet you at the Escape Hour and provide you with the best experience!