5 Best Christmas Activities in Calgary This Year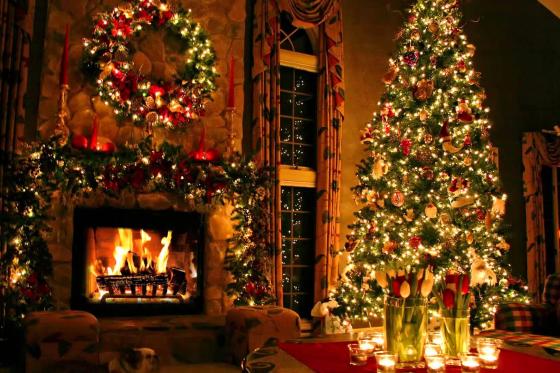 The most wonderful time of the year is finally here. This means you are probably looking for a way to enjoy the holidays with your family, and frankly, there are so many activities that can make your holidays memorable.
Calgary is an amazing place which you can explore all over the year. It is even more wonderful during the winter holidays. So, let's look at the list of things to do in Calgary this Christmas. This will enable you to effectively plan your holiday. And because we will identify only the best possible Christmas activities in Calgary, you will surely spend the best days getting everything just right.
Things to Do On Christmas Holiday
Before we can proceed to list some of the things you should definitely do in Calgary this year, let's look at some of the activities that can make every winter holiday incredible:
your holiday by attending several events,

Enjoy your holiday shopping as much as possible,

Engage in group entertainment (play various games in an escape room),

Go to the theatre or take part in outdoor activities.
The above-mentioned activities will definitely make your 2017 experience worth remembering.
Christmas Activities for Families in Calgary
If you have already made up your mind on visiting activities in Calgary this December for the holidays, the next step will be doing more research.
It will be necessary to come up with a plan as you would with any other vacation. First of all, you will have to make all the accommodation arrangements if you are planning to spend days outside of the home or in the hotel.
It's kind of relaxing to find a hotel or a great place at a good price to stay away from home worries. After that, you can proceed to the fun part. The following are the best adult and children's Christmas activities in Calgary:
1. Going for a concert
When it comes to giving incredible music performances, Calgary's Grace Presbyterian Church is simply incredible. This is a hundred-year-old church that has a long history of providing memorable carol presentations that have become an annual tradition.
Some of the best performers this year include the Calgary Philharmonic Choir and the Calgary Girls Choir. The cost of attending this event is $32 for adults and $27 for kids.
There are many other concerts that will be held in Calgary including the George Canyon Christmas Show, Christmas at the Opera, The Scandinavian Christmas Choir Concert, and many others.
2. Going to see a play at the theatre
For many people around the world, celebration is not really the same without a little inspired theatre. If you are considering going to the downtown you are in for a treat. Here are some of the plays or other theatre oriented events:
Disney on Ice (great event),

Beauty and the Grinch,

reasure Island,

Carols,

he Wizard of Oz,

Once upon a Christmas.
We can go and list more theatre events, the list goes on. The event or events you choose to attend will depend on your tastes and of course, your budget.
3. Enjoy the Lights Parade
One of the most famous events in this category this year is the Santa Claus Parade of Lights. This event includes activities such as carnival games, face painting, and taking pictures with Santa Claus. Except the Santa Claus Parade of Lights event, there are other spots to attend:
Airdrie Santa Claus Parade - another interesting event worth considering is the Airdrie Santa Claus Parade. This event is quite a visual spectacle involving Santa with many floats moving down the streets of Calgary. This is no doubt one of the best ways to get you more into the holiday spirit.
Mahogany Parade of Lights - Mahogany is going to host their very first parade and many individuals are invited to enjoy the experience with them. This parade will be led by none other than Santa and his wife Mrs. Claus. This parade will also feature some of the locals, business groups, and some celebrity appearances.
4. The Calgary Markets
This year Calgary will be home to more than 50 different markets. This ensures the ability to get something for every single person on your holiday list.
There have already been 2 market periods this year. The third period has already started and it already has a lot to offer. Here are some of the Markets this December:
Calgary Christmas Market - this market lasts from the 16th of November to the 23rd of December. If you are looking for anything ranging from presents for your loved ones to basically any other product that will make your experience even better, this is the place to be.

Granary Road Christmas Market - what is so special about this market? Well, let's identify what it has to offer. First of all, you will be able to find that special gift from class vendors during the period of this market. In addition, you can have a great time with activities like ice skating, hay rides, enjoying the only rooftop-bar in Calgary, etc.
Other markets this month include the Splash Art Christmas Market, Curated, Holiday Market YYC, Artisan winter market and many more.
5. Escape rooms
When it comes to escape rooms, not many cities provide the amusement that we have in Calgary. The escape rooms have been designed to allow every visitor to take a part in the activities that come with it.
Therefore, it is one of the best ways to enjoy a group activity. Going to an escape is definitely a good idea for families or students who just want to have a little fun this holiday season.
Conclusion
We are all looking for a way to make our holiday as fun as we possibly can. The reality is that we can create such an experience by putting the right things in place. Therefore, make sure you identify all the activities you would like to do and all the fun places to go at Christmas. Ideally, if you figure these two out you will be on the road to an incredible 2017 Christmas season.