The Benefits of Escape Rooms for Businesses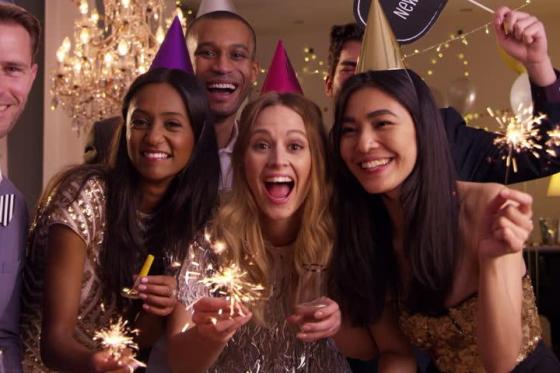 The goal of every company is to increase its productivity. This usually translates into a strong workforce where everybody involved puts in enough effort to ensure the business' growth.
Getting everybody on the same page is the key to a corporate success. Only when each member of the team realizes that cooperation is important, a business will grow.
So, how can an escape room benefit businesses as stated in the title? In order to answer this question, we need to know what these puzzles and riddles quests are and what they offer.
Why Escape Rooms are Good for Business
For those of you who might be unaware of what an questroom is, it is basically:
A room where a group of individuals is locked in for a certain period of time.

They are assigned certain fun challenges which have to be solved.

It can become a true practice for working together people to escape the rooms.
Quests have been designed for many purposes and because of their features, businesses are possible to grow. Let us look at some of the qualities that can develop while solving tasks:
Perfecting the leadership qualities
A great team always has a great leader. Therefore, developing leadership qualities must be prioritized by any business.
Among the business benefits of an escape room is the ability to improve leadership qualities. How so? We have already highlighted that every quest presents a series of challenges to be solved. This is a great opportunity for leaders to lead their teams.
The puzzles and riddles provide a great opportunity for team leaders to see how good they can lead or how they interact with their team. This exercise will enable them to understand their team better and this will help in the running of the company as well.
Encouraging teamwork
When it comes to running a business, the collective effort of every person involved is usually better than that of an individual worker.
In order for a company to be run effectively, everyone involved has to understand this principle. It can be nurtured by taking part in challenges, this is because tasks are expected to work like team-building exercises. The success of each team that goes into an questroom depends on synergy.
Showing a great opportunity to assess your team
We have already seen the importance of using questrooms in developing leadership qualities. In addition to this, they can be used by company leaders to:
Assess just how good the members of their team work as a group.

Identify certain behaviors and decide whether they contribute to either the success or failure of the team.
In a way, this point is a combination of the previous two. With quests, you will have the ability to develop these qualities that will eventually help your business.
Tackling communication problems
Communication problems are among the biggest contributors to failure in many companies. In order to solve all riddles, your team members should be able to exchange information effectively.
The atmosphere presented is just right to see how your team will be able to address the problem of communication.
Because the challenges are shared between different players and the only way to solve some of these puzzles is by summing up clues, it is only wise to improve the team's communications capability. This exercise can also help the team in reality.
Building motivational attitude
In order to accomplish some tasks, motivation is required. Not only this, in general, people just work comfortably and effectively when they are motivated.
In questrooms, the difficulty level of challenges varies. For very complex tasks, a motivated team will work better than for one without the motivation. Group leaders should, therefore, make sure they are providing the right motivation.
Not only this, every team member is obliged to motivate their teammate in order for them to operate as an effective unit.
Building or improving relationships in the workplace
Sometimes a company hires a new employee or shuffles employees from different departments. Such changes may create an atmosphere of unfamiliarity where employees face different communication problems.
A great icebreaker is taking your employees to a questroom. This move will surely give them the opportunity to interact and get to familiarize with each other.
After this experience, employees will not have a problem working with any of their colleagues and will function as a stable community.
Taking customers along to gain a stronger relationship with them
We can go on naming the benefits of going to the escape rooms with employees of a business. However, quests can also be effectively used to attract more customers or improve the bond between the busicompany ness and the already existing clients.
By taking some of your customers along, your business will benefit from having happy customers. These customers will not only keep working with you, they will also recommend your company to many other people. Eventually, you will have more customers and your company will continue to flourish.
Conclusion
The search for new ideas to incorporate into businesses and enable growth will never end. There always seems to be a new idea that promises to propel any company to success. However, not all these new tactics may work.
The questrooms are trending at the moment, and the idea of actually using them to boost productivity is rather new. However, one thing that cannot be denied is that using such puzzles and riddles can help to improve business' performance and employees collaboration.
Usually, this method is targeted at the various member of the company (within one business). It has been shown that this method can also be used to attract more customer as a cherry on top of the cake.

The benefits of escape room games to a business will definitely get more recognition with time and more and more companies will at some point take advantages of questrooms.