How to Prepare Yourself for Escape Room Adventures?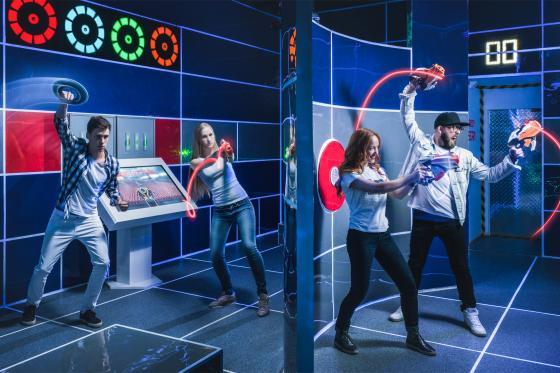 If you have never tried playing Escape Room challenges, sorry, but you have missed a lot! It is not a trite entertainment where you do not sit and fall asleep but access a brainstorming quest. Normally, such rooms predetermine the visits of several people, or you can approach such a fun thing with your partner. Yet, let's share with you some tips on how to prepare yourself for these unique adventures.
Approaching Your Escape RoomsTime-Spending
First off, determine with whom you sign up for such a quest. With Escape Hour, you can find rooms that may host 2-8, 2-9, and 2-10 people. If you can find 10 people, it can be much more fun. By the way, consider such rooms when you have a corporate party. If you have a not-so-friendly working environment, rooms may occasionally boost your relationships to a new level. Then, do follow the next tips:
Decide on the complexity of rooms. Escape rooms may all vary in complexity. If you join them with children, there might be easier-to-solve riddles. If you love hurdles, seek the complex levels. Besides, you can ask the provider about supporting your team with hints or not, it is fully up to you;
Decide on the theme. With Escape Hour, you can find such top themes as the Lost Jewels of Zanzibar, Prohibition, CypherSpace among others. Read the descriptions of the rooms, and discuss with your friends, - what they think about one or another option;
Wear comfortable clothes. Such rooms do not require any sports activities. You won't climb the mountains, or wipe the floor with your brand-new jacket. Yet, it will be much more comfortable if you wear something sportive or something that won't restrict your movements;
Think about food. The company may provide you with a snack bar, where you can order and grab some bites. If you belong to those people who can think only on an empty stomach, ensure to eat prior to visiting the rooms.
One tip for the road, if you invite someone with whom you have argued (why not?) and want to improve your relationships, ensure to discuss that this activity should be deprived of any arguments. Tell a person just - Let's Have Fun! If you have additional inquiries regarding Escape Rooms, do not hesitate to contact the representatives of Escape Hour, and be promptly guided.