Escape Room in Canada - Calgary, Edmonton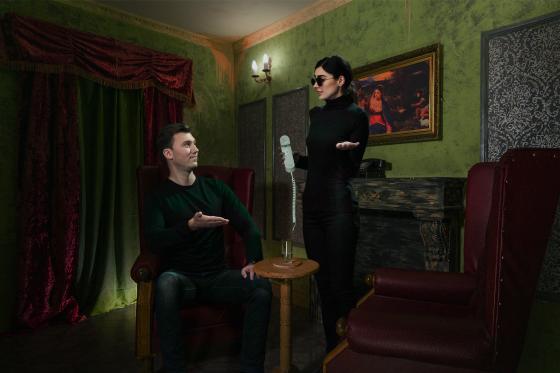 Escape Hour Edmonton is the biggest escape rooms location in Edmonton and it has 7 different adventures. It includes Battles where you play against each other teams, an Action escape game, and unique Escape rooms. The game master is dedicated to each room and all the rooms are private.
Escaping from a room seems to be a complex task. Nevertheless, it sounds quite fun and simple on the website. You have to solve the riddle or puzzle found in a room and then escape within one hour. Everyone and anyone can play quest room escape games including adults and kids. In addition to that, escape room Canada offers all the readers an opportunity to get into virtual rights in their workplaces or homes through online quest rooms; therefore, you do not require a specific location like usual escape rooms.
Ideally, the guest room is a virtual involvement where players get to crack codes and solve puzzles like in the actual room. It is an interactive computer game that offers you some excitement and thrill similar to that of playing Escape Hour Canada. You can play in on your iPads, desktops, laptops, and Android devices using specific software.
In Calgary and Edmonton, Escape Hour Canada offers rooms that are themed on works of art or base on historical events. Moreover, the quest room Canada is designed to make it difficult for players to get out what tasks or clues to complete first. You will get to love the marvelous experience and discover what sets us separately from other quest rooms.
In Escape Hour South Edmonton and Edmonton, there is another interesting room called Valentine's Hangover where you need to escape from the murder scene and then prove that you are innocent. Other than guest rooms, you will find other unique games such as The Speakeasy and Jail Break, which you can give a try for more adventure and fun.
The adrenaline rush is guaranteed and there will be something that will ensure your heart gets pounding. Typically, you can play the Battles and actions from anywhere, anytime on the website or you can download our software on your device free.
Escape Hour Canada offers Escape games that will provide you with a remarkable virtual journey, a Quest room, and the best escape room. You can play freely or you can pay entry fees nominal amount for you to enjoy a wonderful experience with your colleagues, family, and friends.