Escape Room Certificates — Ideal Gifts for Everyone!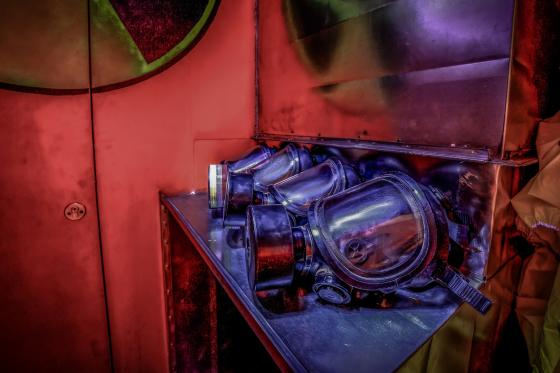 One of the most difficult questions you have to answer when you are planning to visit some birthday or wedding parties is what to present. You definitely want to avoid trivial and boring gifts like candles or spa baskets. Here is an ideal way out for you. Awesome escape room certificates are brilliant gifts that give people outstanding emotions and unforgettable memories.
There are several reasons why escape room certificates are a really cool idea for presents. They are the following:
Certificates are affordable for everyone.
It's funny.
There is a lot of available variants.
No matter whether you choose VR or escape room certificates, you get cool emotions and an awesome experience. It's a nice way to have a good time, as well as train your brains.
Tips on How to Pick Up the Best Certificate
Escape Hour offers a wide spectrum of versatile activities. No wonder if you decide to buy a certificate for a present, you may be confused with a number of offered options. The following tips will help you to make the right choice.
When selecting a certificate for a gift, you have to pay attention to the following aspects:
The number of people who are going to play.
If you are looking for a gift for your soulmate, you can pick up a variant for two players. Thus, trying to cope with all the puzzles and riddles may become a romantic adventure. And otherwise, if you need to find a perfect way to have a good time with your teen friends, it's possible to book a room for 6 or 8 people.
Someone is fond of famous series. Others prefer to deal with adventures. It's up to you to choose the most appropriate theme of the room.
The level of complexity of the game.
If it's the first time you or your friends are going to visit escape rooms, it's better to select easier solutions.
It takes about an hour to cope with all the puzzles.
Depending on the theme of the game, there can be some age restrictions.
By the way, it's a big mistake to believe that escape rooms are interested only for kids and teenagers. Nowadays adults are quite usual visitors of escape rooms. They find this type of activity extremely exciting and captivating.
So, don't waste your time puzzling your brain and choose an ideal certificate right now. Moreover, you can buy them online even via your tablet or smartphone.