What Can You Expect in Your First Escape Room Adventure?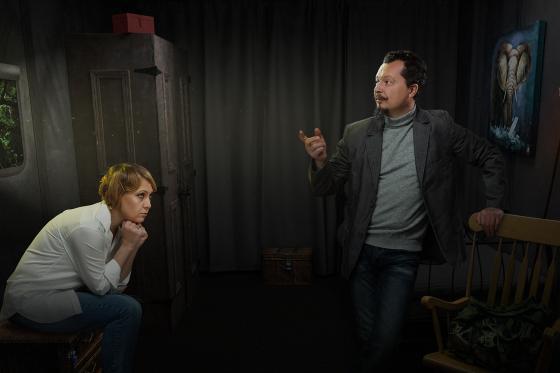 Indulging in the escapehour can be an overwhelming experience, especially if you haven't taken part in this before. Every company has something new to offer which means no amount of preparation will be enough to help you soar. Yet, you can have a basic idea about how things work in an escape room in Calgary.
Booking an Escape Room
You have been wondering if you can try out an escape room adventure, but have a lot of questions in mind. If you are someone who loves solving puzzles and murder mysteries, then you will surely enjoy it.
For people seeking adventure, the time constraints of the game make it all the more exciting. Most games are designed in a sixty-minute structure, though this may vary from company to company.
Another irresistible attraction of this game is live actors who can either help you in the quest game or be a devilish adversary depending on the theme of the rooms. You may also encounter a zombie or an undead Dracula in the escape room. And if that is already making you squeamish, then you should make it a point to verify the terms and conditions of the escapehour.
Bringing Your Friends and Partners
A word of caution at the beginning: If you bring too many friends, it may lead to confusion while too little can cripple you on completing the puzzle. So the best way is to balance it out. Take a look at the company's webpage or feel free to ask them for their suggestions.
Often the professional team of the service provider has a lot of insider information on the design, challenges, and nitty-gritty of the rooms. For instance, a locker room game has to be played in groups and you can bring your family, kids, or friends. As you are ready, your whole team will be taken to the locker room which is full of riddles and puzzles.
When you have a fair idea about the number of people you will have to bring, you can choose amongst the real puzzle-lovers in your team. Remember that the whole team should be very attentive and focused. There will be quite some hints and clues lying carelessly which you must exploit to reach your target.
When you are all set to have an entertaining weekend in Calgary, you must remember that winning and losing are integral parts of a game. You may come under pressure and lose your temper. But logical connections are very important in escape room puzzles. So the real trick here is to remain calm and take a deep breath. When nothing else works, a straightforward approach can work wonders.
Conclusion
As the game is over and you have successfully completed it in time, you should first congratulate yourself. Even if you couldn't make it, there's nothing to feel disheartened. This post-game excitement may push you towards another session of quest room fun and this time, you will surely come out with flying colors.