Try Yourself Out in Escape Hour Rooms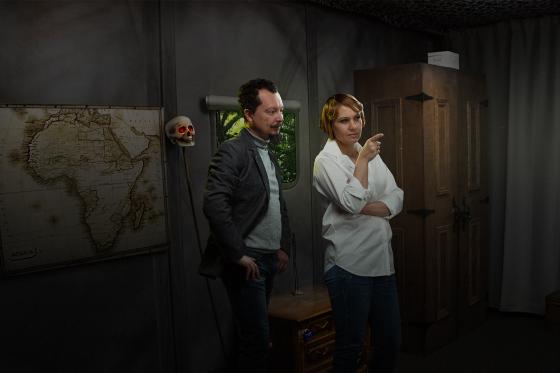 If you're here, you've probably heard of the escape-seeking rooms and you already know what they are. There's a good chance you even tried one or two in town or on a trip. But it doesn't matter what you've tried, or where you've tried it... nothing can be compared to the EscapeHour experience in Calgary!
Join us and prepare for a quest game full of adrenaline and excitement. Take on our unique challenges and test your skills in one of our rooms that have been designed from the ground up to meet even the most demanding minds.
Step into a world of mystery and try to get away from our unprecedented scenarios in each escape room. Each place has been designed to immerse you into a story that will captivate you and delight you long after playing it. Unlock all the secrets secure your seat among the winners. Our exclusive rooms will present you with an ever-growing sense of aspiration.
Escape Hour Helps Find Out Your Skills and Capabilities
Escape Hour provides immersive escape rooms for you and your teammates to play continuously for an hour. It's an exercise in the mind. Thus, throughout the event you will dig up, enigmas, concealed objects, unexpected things, clues, snakes (!), and all kinds of crucial information. Every one of them brings you closer to the resolution of the play.
Our locker room is more than just how smart you are. This is where we test the courage of your team. It's really a matter of working together. You will quickly discover precisely what type of player you are and what you can bring to the table.
You a real leader? A searcher? One of the problem-solvers? Maybe you're way above it! Our rooms are absolutely difficult, so we recommend a minimum of 2 players per room. But don't worry, our Game Master will be with you all the way, ready to assist you.
We are determined to find fresh ways to extend our players' minds and satisfy your aspiration to resolve and triumph. We're as fond of our games as you are. And we're still trying to take it to the next level.
As such, our activities are continuously improving, based on the clarity of the puzzle of the arrangement of parts. Rest optimistic that we are obsessed with innovation and customer experience of the utmost command.