Best Ideas Where to Celebrate Valentine's Day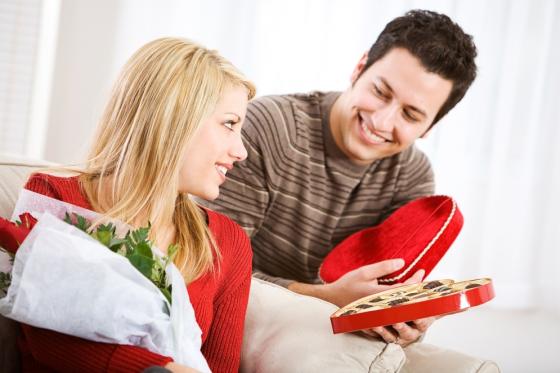 Valentine's Day is coming and it's time to think about the fun or romantic ways to celebrate it with your partner. We know that sometimes it can be pretty hard to come up with the fresh and interesting ideas and go further than a simple restaurant and a bunch of roses so here is our list of 10 ways to celebrate Valentine's Day so as you and your partner will remember it forever (or at least until the next Valentine's Day).

Recreate that special day
Did you meet each other at the party? Then take all of your friends and go to the same place, order the same cocktail and act like that's the first time you are seeing each other. It can really fire up the things and make you feel all that feelings once again. Did you watch a movie on your first date? Arrange the movie night at home, prepare some snacks and spend some time with each other. Whatever your first date was (unless it was awful), recreating it is one of very creative ways to celebrate this holiday of love.
Getaway for two
If you are both living active life and don't have too much time to spend together, Valentine's Day is the perfect time to dedicate the whole weekend to each other and go on a romantic adventure trip. You can rent a room in a cozy hotel and order some spa treatments for two or go hiking and spend a night outdoor cuddling in a tent. Don't forget to call your babysitter if you have kids and turn off your phones so no one can bother you.
Volunteer
There is hardly a better way to show your love then share it with someone in need. Well, the homeless shelter is not one of the most obvious places to celebrate Valentine's Day but definitely one of the best, especially for families with kids. By helping other, you can show your children (and remind each other) that celebrating of love doesn't always mean all that pink and glittery stuff — sometimes it is the bowl of warm soup, a love letter or a kind smile.
Be tourists
If you still don't know where to celebrate Valentine's Day yet, celebrate it in your hometown as if you were tourists who are here to explore new places. Take a map and a tourist guide and go out on the streets — you will be surprised how many places have been around you all the time. When you are done with touristic activities, find the best restaurant on Tripadvisor according to the tourist reviews and ask your waiter for a local dish as if you've never tried it before.
Escape from the room
Real life escape games have become quite popular recently so why don't include it on your list of fun activities at Valentine's Day? Escape room is a great way to spend time together and join hands to solve all the riddles. If you are more into social activities, make several teams of friends and hold the competition with a prize to the team who is first to escape. To find the right escape game, make sure it has several different rooms (like Escape Hour in Calgary), good reviews and reasonable price.
Cook together
Instead of booking a fancy restaurant and spending a fortune on Valentine's Day dinner, cook that dinner by yourself. It's proved that cooking together can affect your relationship in a positive way and it's just a great fun! But don't get for something too complicated, otherwise, you can end up with ordering pizza and cleaning your kitchen for the rest of the night.
Take the dance lesson
This is one of our favorite ideas for couples as we believe that learning anything together is the best way to improve the quality of your relationship. Book a one-time dance lesson for a Valentine's Day evening and spend an hour or two learning how to dance and, what's more important, how to dance with each other. By the way, it doesn't necessary have to be a passionate dance like tango. You can go for something lighter like the waltz or even take the twerking lesson (but make sure your partner have a good sense of humor first).
Skip the holiday
Sometimes, you take the Valentine's Day too serious, spend too much money and efforts on the celebration and in the end of the day all you have is a disappointment and dirty dishes. The best way to avoid it is to skip the holiday at all and live as if it is just the regular day. Then, you can book a restaurant for the 15th of February and have a nice dinner without all that crowds and roses around you.
Go to the amusement park
Even if you say that amusement parks are for kids, we know that secretly you think that they are not less entertaining for adults too. Going to the amusement park, riding rollercoasters and eating ice-cream can be a perfect Valentine's day date if you are living somewhere where it's still warm in winter. If you are not that lucky, you can go for a casino night and win some money for your fancy romantic dinner.
Enjoy the day by yourself
Valentine's Day can be pretty tough for those who are single. With all the media raging about the celebration and all the shops being decorated with heart-shaped everything, it's sometimes hard to be in a good mood and don't become one of those «I hate this day» buddies. So if you are single, make the Valentine's Day a perfect day to show your love to yourself. Buy something you have ever wanted, go to a spa or just spend a day home with tasty food and your favorite movies — even if you don't have a partner, you have yourself and this is the best Valentine's Day present.
We hope that now you have no doubts about how to celebrate Valentine's Day and will completely enjoy the day whether you are alone, with your soulmate or with the friends.