Fun Things To Do With Your Family in Calgary on the Weekends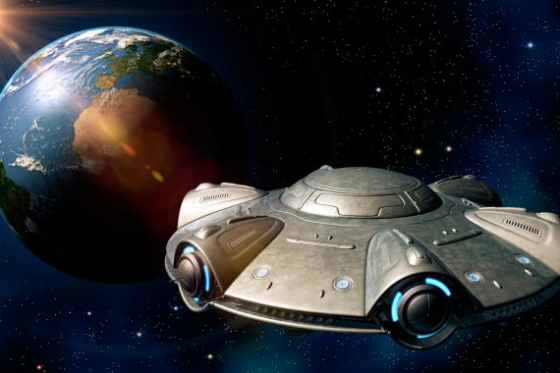 Most people wait for the weekends, but not everyone knows what to do to both have rest, fun and do something memorable during these lovely days. Generally, there are things to do in Calgary with family, but when it comes to real planning it often becomes tricky. During the workweek, everything seems obvious, you just want that weekend to come sooner. However, when they are already at your doorstep, it might be confusing to start actually planning something out of the blue. One strategy is to have a list of activities to do or places to visit. In Calgary, the list can be really extended.
Here we decided to come up with a new bucket list of ideas that you might want to use at some point of time with kids or without them. We know that there are always some fun events on the weekend in Calgary as well as simply places that are worth seeing when no particular events are schedule. Here are several options of activities that you can keep in mind and use any weekend even without long-time planning routine:
Organize a family dinner.

Try being a volunteer.

Get a horseback trail ride.

Go for the escape games.

Plan a whole treasure hunt.
In this article, we want to tell you more about the ways and benefits of these activities. No doubts, you will like some of the options, if not all of them.
№1. Organize a perfect dinner
This one is especially great for spring when the weather is not quite set up for the summer yet. Spending half day resting or doing chores, you may organize outstanding dinner experience for your family without even going out to a pricey place. This just might be among the most fun things this weekend with family. While it's still warm and sunny, go to the local market and buy all the amazing groceries you can get.
Make it colorful and bright, though keep in mind that something should be cooked, too. Plan your menu carefully, so it doesn't require too much time or effort. If you have children, don't forget to assign them some roles based on skills so that they don't feel left out. Cooking nice dinner and then eating it altogether is a great way of spending at least half of the day.
№2. Try being a volunteer
This is another format of spending a weekend. Maybe it doesn't look that fun at first, but it definitely is a great experience for the whole family that you will discuss for many days afterwards. It may be helping at the animal shelter, or gather donations, or visiting children in a nearby hospital. Such stuff often helps your own children see the side of life where their help is required. Also, sometimes there are festivals or marathons, where the team always needs additional support. It can actually be very motivating and festive. There are often such roles as giving balloons to passers-by. Considering this opportunity, that we can name this weekend activity among other fun activities with family.
№3. Get a horseback trail ride
Whether you have children or not, this is an amazing way of spending an outdoor weekend. With breathtaking mountains around Calgary, it makes sense to try trail riding instead of the closed arena lesson. There are usually lots of options to choose from for different riding levels – from beginner to advanced cowboy. Just let your guides know if you have any experience. At first, they check and see if you feel comfortable on a particular horse, teach you basics if needed, and then take you to beautiful places. All you need to do is enjoy the interaction with a wonderful animal and look around watching all the scenery around. It often happens that the hour passes by unnoticeably, but leaves you with plenty of impressions to discuss during the rest of the day.
№4. Go for the escape games
Another great idea is to try the escape room in Calgary. Gather your team, which may consist of family, friends or even random people who need company (that sometimes makes it even more fun), and enjoy solving puzzles in a locked room. You'll have about 60 minutes to find the way to open the door and get out. Though there are different scenarios so you can choose the one you like the most, there are also things that all the escape games share. For example, each clue means something, so keep your eyes open. And also, the fact that escape games help people in self-improvement. Making you family a team that is closed in a room full of riddles is a way of bonding and finding out the best opportunities for cooperation and reaching success. Limited time helps you train time management as there's no way to spend it on any procrastination. Basically, it's fun for children and useful for parents, which makes it one of the perfect things to do with your family on the weekend.
№5. Plan a treasure hunt in a beautiful place
If you have a chance to plan a weekend activity slightly in advance, consider organizing the whole quest on your own. You can choose a nice park with enough room for an extended walk, and hide some object (or even several objects) there. Then, there are different options of developing the case. You can draw a map or simply provide some explanations on the way. No matter, how you do it, it's really fun. You can even make it a bit more challenging by hiding several objects and suggesting your family members to find out who might be the first one to find the treasure with the help of premade maps. It will motivate them for a competition, which can add value to the weekend. There are dozens of different scenarios. Just let yourself be creative, and enjoy that beauty around you.
There are lots of places to go on weekend in Calgary as well as lot of things to do around here. This location is amazing for families, with many beautiful parks and amazing entertainments like escape rooms. We invite you to visit the Escape Hour and check what we have here. It's one of the ways of having a memorable and unusual weekend.