How Does Escape Room Game Work?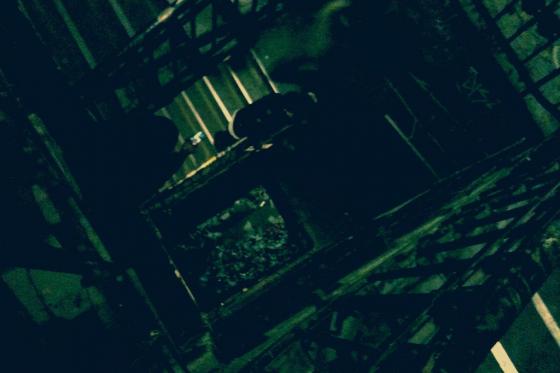 Many of us have already heard about the real-life escape rooms. But those who have never been inside probably can't have a full picture in their heads of what it is and how it should look like. In general, we know that it's a strange location with lots of secrets inside. But what are those secrets and how to look for them? What are the rules? And, finally, how to play an escape room? How do escape games work?
Today in the article we will try to reveal some secrets behind the closed doors. We will discuss what are those escape rooms, what to expect and what you should do once you're inside.
What's inside the escape room?
So, for everyone who is eager to learn how does escape room work, we will answer the most popular questions, which are:
How does it look?
How does it work?
Is a teamwork important?
What kind of puzzles are there?
Why should I play?
Moreover, we will add some advice on how to get out in time and how to enjoy this unusual experience. So let's start!
How does it look?
Each room will have its unique design and theme. Each theme is built according to the story it tells. The most popular themes are space traveling, wild west, past centuries detective stories, and, of course, horrors. But surely, there are many more. Players usually pick a theme themselves. The interior design should be fully authentic to the time and storyline.
This means that the person who enters it for the first time can be completely blown away by every single item there, from furniture to the small decoration. Now, remember one thing: everything in the room is there for a reason. Although don't be fooled, not everything is there to help you, sometimes things are put to distract you as well.
How does it work?
The game is designed for a group of people who are locked up in a mysterious room full of secrets. In order to find the way out a team has to find all of the hidden riddles and solve them. To do this, they have 60 minutes. As it was said, there is a backstory to each game which is also important for getting out in time. The team will be instructed about all the rules and regulations, along with the plot story.
Once you are in, your brain is your main tool - no force is required. No one is challenging your physical capabilities, only your creativity and logic is tested. Also, don't be nervous, any external knowledge about the theme(time) you're in is not required, it may help, but everything you need for the victory is inside the set. Players are normally allowed to take phones with them. However, the organizers strongly insist that no photos or videos should be taken in the process.
Our personal tip for playing an escape room: ask for help when you need it. There is a game master who is constantly monitoring the process of the game, so anytime your team gets stuck ask the master for a hint.
Last but not least, help to keep the mystery intact. don't discuss any details once you left the game, don't spread the spoilers among those who only waiting to go in.
Is a teamwork important?
The answer is: Of course, it is. Teamwork is what makes the game so attractive and so fun. As it was said before, most locations are designed for at least 4 players. It means that anything less than this number simply won't work. There won't be enough hands to find all the clues and not enough time solve all the riddles. In fact, the more players you have - the more chances to win you have.
But there is a catch. You won't be able to play as a team unless you have a strategy and a role for everyone. It's essential to work together, which means players need to communicate all the time, cooperate with each other and help with the search. That makes playing more interesting but much harder at the same time.
So if the teamwork is the fundament of every escape game, communication is the door to the victory. Our tip for managing with the teamwork is to come up with a method of cooperation before the game, so you would have a clear plan of actions.
What kind of puzzles are there?
There are few categories of puzzles on the set. Traditionally those are logic, searching, and physical puzzles. Usually, a person may choose which category of riddles he or she wants to solve. However, it's quite likely that all of those puzzles types will be present in the room, the difference is in which proportions they are there.
Also, types of puzzles determine the difficulty of the game. While picking a room a theme for it, you will also have to make a choice among three levels of difficulty. That will define what kind of riddles you will have to solve and how easy or hard will be to find and match the clues.
But don't get a wrong idea, if you pick an easy level it doesn't mean that there gonna be childish riddles, as well as if you pick the hardest one, there won't be anything brain-crushing.
One more thing here. You will have to find every single puzzle in order to win. However, don't get over-enthusiastic about the search. Remember, that if things are nailed, sealed or secured in any other way - they are supposed to remain that way. Everything you need for your escape you can easily reach. So don't try to dig holes or climb to the ceiling. Nothing is hidden with a purpose to never be found.
Why should I play it?
Because it is fun. Because it is exciting. And because it is something you can't do in your day-to-day life. There is not much more to stay. We don't say you must try but we definitely strongly encourage you to do it. It's a great way to have a great time with your friends or to meet new friends, to build stronger connections with your colleagues or to celebrate your kid's or your own birthday. In any case, it is just something fun to do on your weekends.
To conclude
So that was a short guide into the world of real escape games. Hopefully, we have not only explained some basic issues but also gave you some escape the room solutions. The only way you can learn even more about this popular game is to play it. Which we strongly encourage you to do. Go out there and have a great time!