How to Choose the Right Escape Room?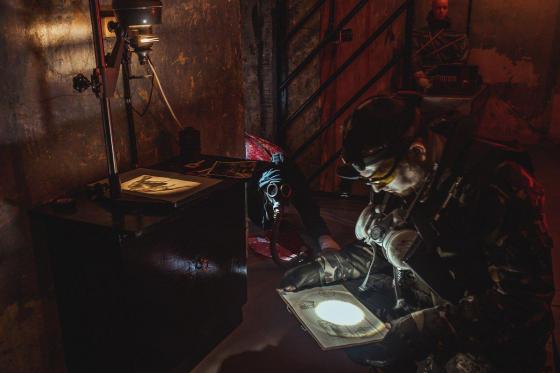 Saying that choosing the right escape room is easy would be quite a stretch. In fact, those who never played the game before are usually very lost in the variety of options. This type of activity become very popular nowadays and people just can't get enough of it. And so the more rooms are created the more diversity in the choice we have.
Unfortunately, in most cases, people would just look at the difficulty level and the theme for the game. Surely it's easy to say whether you want to be in the space theme or travel to Wild West. But only more experienced players can tell: there is so much more to it! So here we are to tell you how to choose an escape room in order to receive a totally new and full experience from escaping games.
6 tips on picking the best escape room for you
We have come up with 6 most important clues on how to pick the right location for your game. We are going to start the guide from some broader categories and then narrowing them down to the more personalized preferences the one might need to know. So let's begin. Here is what you need to know on how to choose the best escape room.
Number of players
Obviously, the number of players directly influences the size of the room you should get. You want to be sure that all of the team players have something to do and some riddles to solve. Also, just be aware that you will make it much harder if you are lacking a player or two, cuz the clock is still ticking and there are not enough hands (or eyes) to find and solve all the puzzles. So if you want to play only with your team, no strangers involved, always pay attention to the room capacity when you are picking one.
Age of players
It matters for three major reasons. First, the difficulty, second, the theme, and, third, the intensity (all of these three elements will be discussed thoroughly further on). Age of the players always matters when it comes to the specifics of the events. For instance, most escape rooms are happy to organize a birthday party. But whether it's a party for the kids or for the adults will definitely make a difference.
Also if your group books a room ahead you should always mention whether you have children with you or not. In this case, you won't have any unwanted surprises with some scary parts of the plot, inappropriate riddles for kids etc.
Difficulty
So that's what we've been talking about earlier. This element is commonly the determined point in everyone's choice. And even though, we strongly insist that it's not the major criteria, we still admit it's crucial importance. Your level of excitement lies on the scale of the game's difficulty. If it's too easy - you are bored if it's too hard - you are stressed and frustrated by the end of it. That's definitely not what you came here for.
Our recommendation for those who are new to the game is to go with easy or middle difficulty. And don't worry about the puzzles being too easy. The excitement of the first game will totally make your experience unforgettable.
Theme
So there are different kinds of escape rooms themes. And to be honest it's what makes the game so exciting. So many people play escape games just in order to live a life of an astronaut or a detective from the 20th. And although while the backstory is what receives the biggest attention we want to point out one more important criteria to your theme choice. Not many know it but each location has some essential technicalities the one might want to specify beforehand, like:
Are there going to be live actors in the plot?

Will it be a single room or multiple locations?

What should be the ending point in the play? Finding an exit or solving the more complex plot twist?
Other than that it all comes to the player's choice of the plot. Our advice here is to spend some time carefully reading the descriptions of all of the available locations.
Intensity (genre)
So the games are also sorted by the different level of intensity. Usually, such division depends on the genre of the game as well as on the player's personal expectation. For instance, if you are going to play for fun, just to spend some quality time with a group of friends, you probably don't wanna have any spooky backstory or dark surroundings.
So the genres are usually broken down into three categories (from low to high intensity): adventure, mystery, and horror. While in the adventure you will have bright and easy room, in the horror the scene will be completely opposite. It's very important criteria to your choice since the wrong genre might consist the element the one does not find exciting or even acceptable.
Puzzle category
It's also important to notice that the type of escape room depends on the type of the puzzles it has. This particular description segment usually slips people's minds. So in here, you pick what kind of puzzles you want to be dealing with for the best hour or so.
They are usually defined as "logic","searching" and "physical" puzzles. And if with the first two puzzles everything more or less clear, the latter one might require some explanation. To put it simply if you want to start the game by being handcuffed to the wall, or if you don't want to test your strength or precision, just stay away from this puzzle category.
Last call tips
And as a bonus here are a few tips we want you to keep in mind before booking a location.
Always check reviews. Go on Google or TripAdvisor to read people's testimonials and opinions of the particular locations and themes. But beware of spoilers!

Book ahead. Like at least a week ahead for a small group and about a month ahead of a big event. Especially if you want to go on Friday or on the weekends. Remember, escape rooms are popular these days;

Our personal tip: find a nice spot (a restaurant or a bar) to celebrate with the team your successful escape;
In conclusion
Hopefully, this guide will play a positive role in making your choice of escape room easy enough. After all, it's all about positive experience and just having fun. So use those tips, book the next, or maybe your first, game, and enjoy! We wish you a great time and exciting victories!