5 Facts about 2 Person Escape Room in Calgary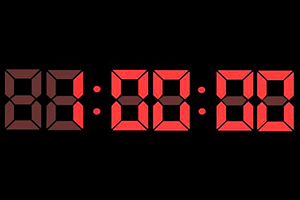 Ever dreamt of escaping vampirism with your best friend's help? Or, how about a race against time, in an abandoned hospital full of zombies! Before you get ahead of yourself, let us reveal that we're talking about the new real deal of entertainment – the world of escape rooms. Calgary leaves you spoilt for choice, come what may. And that's exactly how the escape room scene in this beautiful city has flourished – you have a lot of options. Our suggestion – look for 2 person escape room in Calgary.
2 Person Escape Rooms Are Double the Fun, Kind Of!
Trust us, being locked in a room full of puzzles and challenges, with you and your friend left to fend for themselves, that's the magic sauce that can make any evening memorable. The kind of coordination, quick thinking, non verbal communication, and collaboration that you need to exit a challenging mystery room is best exhibited when you have a trusted ally by your side. You'd do well to check with the game master specifically for a 2 person escape room in Calgary that requires supreme team work.
All or Nothing
2 person escape rooms specialize in creating situations where you need to make high risk decisions. Most of these games work in a manner that either both the people will make it out, or none of them will, and this adds to the fun. Make sure you understand the rules of the game, so that you don't end up arguing with your partner trapped inside. Also, remember the power of team work, because the challenges inside will require you two to work like a unit. These themes are complex and fascinating, and that's what makes 2 person escape room in Calgary experiences so amazing.
Hunt Down A Crazy Theme Escape Room
The best part about Calgary's escape room market is that there are some really pioneering companies that keep on innovating and adding out of the ordinary themes that groups of 2 or more people can enjoy. For instance, Escape Hour's 'Prohibition - The Lucky Duck' themed escape room takes participants to a world of yore, and 'Cypherspace' takes them to a world of future.
Clues are Everywhere
The one hour (or less, if you're good) spent in an escape room is absolutely unforgettable, with so many puzzles, locks, and mysteries to deal with before you exit! When you and your friend or beloved go to your escape room of choice, make sure you understand one rule – clues could be anywhere. To make sure you both don't end up frustrated fifteen minutes into the game, look for clues everywhere – right from the backside of the paintings on the wall to the music playing in the background. Combine your half thoughts with your partner's half thoughts – that's how you solve complete challenges, and that's why mystery rooms invite 2 to 10 people for one session!
Pay Attention to the Game master
What's the one mistake that can make you lose the race against time inside the escape room? It's not paying heed to the game master's instructions. Remember, these people are here to help you out. Not only will they keep you safe amidst the oddities and puzzles of the escape room, but will also nudge you in the right direction should you feel totally bamboozled inside, helping you with the breakout.
Final Thoughts
Be methodical, be organized, be prepared, and communicate well – that's how you enjoy your escape room experiences, and that's how you beat the clock and make it out of the mystery room in less than an hour.