Top 6 Crazy Date Ideas You Have Never Thought Of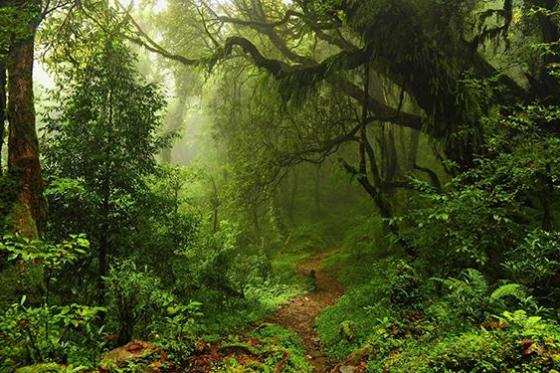 In some situations, it could be difficult to find great first date ideas. Moreover, making the first date as successful as possible can determine if there will be more meetings in the future. That's true that dating could not be easy and this is the fact that can be confirmed by millions of people around the world.
Beyond that, one of the main aspects of dating is actually finding activities to do together. Thankfully, there are so many activities and ideas you can find online. Therefore, we have tackled some of the fun first date ideas below.
Best Ideas for First Dates
Everyone has their own unique taste when it comes to having fun. This is one of the many challenges faced by couples who are planning their first date.
The best solution is finding an activity that both parties will enjoy and fortunately for us, this is possible. Some unusual date ideas may be added to the list as well. Here are some of the best ways to have fun:
1. Escape room
According to Forbes, the popularity of escape rooms has really increased and it seems like this trend will continue. The main idea behind escape rooms is to eventually escape it by solving a number of puzzles. This is a very exciting way to spend the first dating night. An escape room can not only provide entertainment. It can be a way to get to know each other better because it promotes communication (team building exercise). Escape rooms have a lot of themes. This flexibility enables visitors to do what they enjoy. It is also has a way to make every single visitor feel like they are part of the overall experience. Visiting an escape room is among the crazy date ideas you can have in Calgary. However, it is one sure to give you incredible memories.
2. Visiting a gun range
Another crazy idea for a first dating night is going to a gun range. This may sound like a bad idea on paper. However, shading more light on it actually reveals it to be a pretty awesome one. Think about it. Going to a gun range induces a very special kind of excitement. One good idea is to introduce competition. Competition can make an activity even more fun and interesting. This is a very good example of an unusual date idea that will actually turn out to be a great one.
3. Taking cooking classes together
Another great way of enjoying each other's company is by taking some cooking classes. This idea has success written all over it (if executed correctly). There are so many benefits involved here. Not only will you be able to do an activity together, creating a tasty treat in the process will add an extra bonus. The component of teamwork during the cooking class can be effective in strengthening your bond as well.
4. Escaping a maze
Escaping a maze is one of those action packed activities one must do at least once in their life. There is a very good sense of mystery and adventure trying to find your way out of one. Imagine having this experience with someone else? Yes, the wow factor is doubled. Finding your way out of a maze on a first date is not a traditional way to have fun. However, it is one guaranteed to surpass your expectations. This will lead to a memorable dating experience, which is what many people really look forward to.
5. Rock climbing
Rock climbing is a physical activity that attracts quite a large community. There are some good reasons why you could do it on your first date.
There is a rush of adrenaline when doing very physical activities. Rock climbing is not an exception. And although you may not be sitting in a restaurant something enjoying a meal, you can still have so much fun. Just remember to take safety tips offered by instructors to make the experience as comfortable as possible.
6. Attending a dance class
This is may be one of the most romantic options on this list. There are so many types of dance to choose from. One of the best choices is salsa. This and many other similar dances will enable couples to get closer to each other. There is no doubt that going for a dance class will lead to the creation of some great memories.
Making Up Your Mind
At this point, you have all the necessary knowledge about good ideas for first dates. All the above ideas have one thing in common: they work. So what's the big idea? Well, sometimes the normal routines become boring. It is very always a good idea to try a different route and see what lies ahead. Concerning dating, there are several advantages of going to an escape room. The important ones have already been highlighted above.
Have Fun!
Sometimes spontaneous date ideas are the best. Most of them are usually very unusual or have just been overlooked at potential ways to have fun. Some of the best locations for a great first dating night are in the city of Calgary. This city is known for its amazing escape rooms. The rooms have real escape room games sure to leave visitors amazed. The games in are constantly growing and developing. This means that more people will be able to enjoy their experience in escape rooms. Taking a different approach to planning a dating hangout has its advantages as we have come to discover. And with all the great ideas that have been suggested, you do not have to worry about planning. Everything has been outlined for you. It's time to make your move!