What Determines a Quality Escape Room?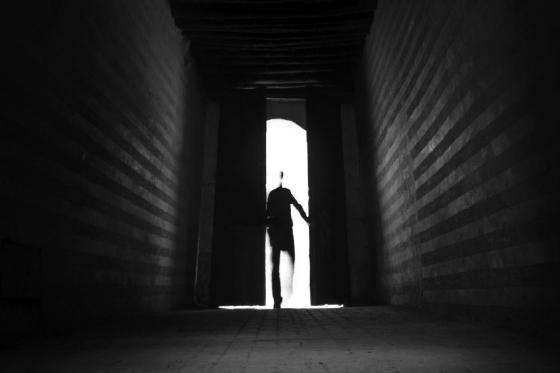 Have you ever tried to reveal the secret behind an amazing escape room? Escape rooms have been around for quite a while. This means so many ideas have been realized and it may seem like there is no more to give. Is there any truth to this? Not at all!
Many rooms are quite unique, even if they share one common quality — they are designed to entertain. And a great questroom has to include this quality and other important features described below.
Escape Room Must-haves
Every room is designed with one thing in mind: to provide as much entertainment as possible to the individuals using it. Many individuals who have had an experience in an escape spots come back for more puzzles. This is because they never feel bored and enjoy every single moment in it. All great quest rooms have the following characteristics:
The setting for a quest story must be well designed. Much attention has to be paid to details and to everything is where these details should be.
It should be big enough to accommodate a good number of players. This is important, especially, in the case where every individual has to fulfil a tireless task. Rooms with puzzles that really require teamwork must have enough space that will make the experience in the quest more comfortable.
It is also important to remember that all components must be functional ones. This means all electronic features, such as lighting and sound have to be checked and function efficiently.
There must be a distinction between the puzzles one plays in their home and those in a questroom. The best quests have very entertaining puzzles (that makes sense). There is no way any person will pay to go to be bored.
Puzzles are very good elements of an escape room game. They are the key to making sure visitors enjoy playing different games. There are so many ideas that can be used to make puzzles more enjoyable. A very good suggestion is hiding the most important clues and promoting teamwork. Remember, quest activity with staff could be a great idea to enjoy a team building day!
Create an out of this world experience
All best escape rooms must give individuals something to remember. Most people visiting the escape house are expecting to have a lot of fun and a memorable experience.
Therefore, there must be a lot of features or activities that will enable visitors to make a lot of memories with the people they visit the quests with. Great escape rooms are always spoken about by visitors, even after a long time.
There's something for everybody
It is always important to remember that all visitors are keen on having a great time. Therefore, a good escape room need to have something to offer for everybody.
This is why the quest activities should be designed the way every single member of the group takes part in it. Making sure that all challenges require teamwork will enable all visitors to participate.
The difficulty level that is well sorted out
Most people aren't fans of very difficult quest games. This is a very important point to remember when creating various games visitors can play. A good quality escape room game should not be very difficult to play.
Creating a game that is too easy is not a good idea as well. How is this true? Well, there isn't much fun when you are basically spoon-fed. The level of difficulty in games should be moderate. This way, players can have a lot of fun without having to put too much effort in getting through challenges.
Another quality of a great quest is its ability to offer a sense of mystery. People are usually drawn to things that fill them with curiosity.
It is advisable to pay a lot of attention to making sure the mystery factor is well represented. A good example of this is the addition of various surprise twists into the room.
What Visitors Expect
It is pretty obvious why any individual would like to go to a questroom. The primary objective is to have fun and as much of it as possible.
But how do the activities of a questroom translate to fun? Here are some of the basic reasons why a great room will always draw visitors back to it:
Visitors get a chance to be somebody else
We all love watching movies and reading interesting stories. Quest rooms can actually make visitors feel like they are part of a story. Many individuals feel like characters in a story and this leads to enjoyment of their time.
Having this feeling usually enables visitors to work harder to solve various problems. And this eventually leads to an overall great experience.
Satisfaction brought as a result teamwork
Questrooms are places where people can develop stronger bonds. Although this sounds a bit peculiar, it is actually true. According to Wikipedia, games can be effectively used as team building exercises.
Almost all tasks involve teamwork which provides a chance for everyone in the group to feel valued. Furthermore, the teamwork creates opportunities for friends and families to do an activity as a unit.
To Wrap Up
Well-designed quest rooms have one thing in common. They all have an impressive design that takes time to create. It is also important to understand what a particular individual enjoys. This knowledge can help to make games more universal.
As well, a very import concept to understand is storytelling. Great storytelling creates a scene for visitors to actually enjoy what they are doing.
It is important to choose themes that will catch the eye of the visitor and effectively help them enjoy the whole experience. As stated above, a great game house will provide its visitors with amazing memories.
According to Forbes, the quest room industry is rapidly expanding. This is a good sign for any individual looking to invest in this business. Obviously, a good understanding of the qualities will make an escape room great.