Best Bachelor Party Games and Ideas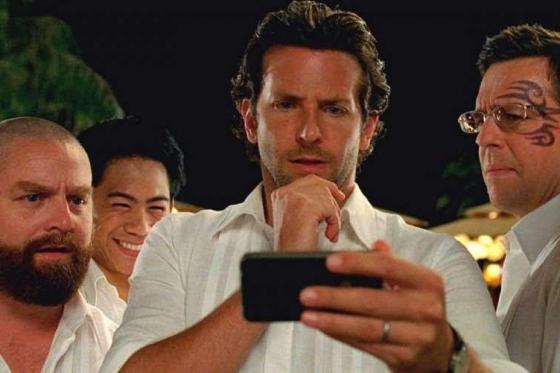 Planning a good bachelor party can be very difficult, especially, when you have never done it before. As a best man, you are expected to throw the best bachelor party. You are expected to make sure everything needed for the eventis taken care of. From the number of guests to be invited to the bachelor party location ideas.
Moreover, there is so much to take into consideration. One of the most important things when it comes to planning is an entertainment. There are so many routes to take. However, most of these involve incorporating activities like games during the celebration.
Well, the good news is you don't have to worry about the planning process. This guide will help you figure everything out — and all you need to make further is just send the invites.
Great Idea: Visiting an Escape Room
The main objective of having a bachelor party is to have fun with your friends. One of the best ways to enjoy the event is by playing games. There are so many fun bachelor party games to choose from. These may include playing video games, poker, playing paintball, and many others. But one of the most popular activity today is visiting escape rooms.
For example, escape rooms are becoming more recognized all over the world, as stated by Forbes. And it is pretty obvious why this statistic is true. Many individuals who have visited the locked room usually leave with an amazing experience. This is due to the various mechanisms that exist to make the whole system successful. Also, a great part of this success is brought by carefully hired candidates who make production or puzzle and design.
There are so many themes to choose from when it comes to visiting an escape room. Some of the best are:
Zombie escape. This is one of the most common themes used in escape rooms. The main goal in zombie themed room is to complete some puzzles before time runs out. Each member of the team can be assigned a specific task to complete. This is important because everyone can take part in the fun.
Spy. Another good theme to choose is international spy. The men can be assigned a task to find out the identity of a particular individual before they can leave the escape house. This task also demands the involvement of everyone on the team to be solved.
Art gallery. This is another example of a good theme. In this scenario, guests can play as thieves who should solve particular puzzles by finding hidden clues before the arrival of the police. Apart from playing the various games, guests have several other options to help them have a good time. The following games can also be played at the event:
Poker. Playing poker can be very fun, especially, when having such an event. It can keep everyone active and prevent any boredom keeping the eventalive.
Paintball. Paintball is also a game that is becoming more popular. It is a highly physical game that also requires strategy. This game can also be the key to staying away from boredom during an event. It is important to know how much it would cost, especially if you have more than a few guests.
Video games. Most men enjoy playing video games. So, why not incorporate them? Video games and Kinect can keep quests busy and entertain them simultaneously. In addition to the above, there are many activities that can make an evening enjoyable. Some of these activities can include, golfing, hunting, fishing and many others.
Choosing a Venue
Finding a good place to hold the event is another important step. A good location can determine whether the party will be a success or a complete failure. Here are some of the factors to consider prior to finding the ideal location:
Review different prices. Finding a venue at an affordable price is very important. Always search for venues you can afford and try not to overspend on location. Remember that other things need to be paid for. The good choice here is to try an escape room.
Availability. Never forget to check if the place you would like to use is available. It is rather embarrassing to find out later that the place was given to somebody else. Do not forget to book your activity.
Knowing the weather. Some parties are better outdoors than indoors. However, if you choose to have the event outside make sure you check the weather before you make any final decisions.
Distance matters. Make sure you choose a venue within the reach of all the guests. The goal is to have all the people you invited to show up. If the event is in a different town or city, make sure the guests have the means of going there.
Check place for entertainment. Many bachelor parties have various activities which are used to prevent boredom. Some of these are discussed earlier. So, before choosing a venue, make sure you choose a place that will allow you to engage in the various activities you pick for your entertainment.
Also, there are different options to pick from depending on where you live and what activity you choose. For example, Calgary is a very good destination if going to an escape room is an activity you decide to do. Escape Challenge is for Just About Anybody There are so many activities to do in order to make it more interesting. Games are becoming more popular in such events. And frankly, they are a good way of having a lot of fun.
Several examples of the games to play have been given above. But one of the best ideas for bachelor party is going to an escape room. According to Wikipedia, the team challenges in the various tasks in an escape room promote cooperation among the players. Adding this as an activity to do can be a very entertaining idea.
There are several themes to choose from, which makes escape houses suitable for anyone. They include puzzles that are both challenging and fun. Solving them will definitely lead to the escape room with memorable experience.
Also remember, choosing a location is very important as stated above. For example, a bachelor party in Calgary will be a good way to ensure the enjoyment of the event. With the combination of the several bachelor party ideas you will have the right keys to planning a successful event in Calgary. Just make sure you pay attention to every detail.