Top 7 Things That Make Escape Room Experience Awesome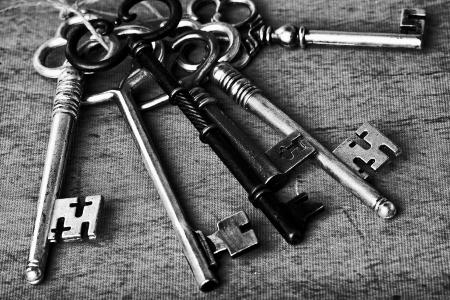 If you already got some escape room experience and visited a few quests, you might have noticed how the impression the game leaves can differ from room to room. The good entertainment is always a combination of factors and features. We also have gathered useful tips for an awesome experience, dividing them into three categories: setting, gameplay, environment.
What is important in the setting?
Well-thought atmospheric story
There are some typical plots for escape games where you need to defuse the bomb, release the captive, find the murderer or missing tourist, commit the prison break, etc. The general ideas for such activities often copy each other. Though, if you will be lucky enough to choose the quest that reveals some local stories or mysterious events you'll get a game you really want to be a part of. It may take a time to listen and get the whole outset, but it definitely helps to make escape room experience awesome.
Interior
Along with the story, the initial interior plays an important role. It depends on the scenario as well as the type of room itself. The quests imply using some clues, solving puzzles and opening doors or boxes. Chose places and quests where creators have paid a great attention to the details but have avoided overstuffing. The size of the room must be appropriate to the number of players in your team. If the gaming place is located outdoor, make sure you will not get lost. Talk about all these aspects with game master before the game starts. Conversely, if the room is too small, members of the team will feel uncomfortable bumping into each other. And in the big room, in case there are only a few players, for each of them it will be hard to feel like they are a part of the escape room experience.
What is important in gameplay?
Elements
Escape room quest is all about discoveries. Searching and finding something helps to feel the action and experience small victories during the game. Looking for a key or a clue for solving the puzzle is the task everyone can be involved in and make an own contribution to. Some rooms literally place the needed object under your nose but you cannot notice it until you solve additional task to get the clue pointing to the needed place. Some rooms may be too complicated, but in most cases remember that sometimes you need to take a minute and think. It may help you to shift your point of view and get closer to the solution.
Puzzles
What element has a great impact on escape room experience? Puzzles, of course! Though, the vast majority of them are the repetition or the variation of the typical principles. They can have different levels of complexity but in general, they are all the same. However, the combination of them can be mind-blowing indeed. Investigate feedback from other visitors of the exact quest room, ask for their opinion and gather the info on this gaming aspect. Your task is to find the truly exciting and involving challenge of your life. The one you will keep thinking about even after leaving the quest building. The one you will not believe you have passed through.
Surprises
It is hard to specify this category. But some experienced escape players conclude that in some cases the unexpected elements are missing. But if they are present, the whole game can be changed in seconds. And you will want to visit it again. Such tricks can be a part of game environment. It is doubtless to say, that indoor escape room experience will be better with such features.
What is important in game mechanics?
Every game must be a well-thought clockwork project. So the more time and efforts owners spend on its creation, the more likely every technical detail will be noticed. However, you need to use following advice to improve your gameplay.
Take advantage of communication with game master
Escapes may be a real challenge even for the experienced puzzle solver. That is why there are some features called to help players to move on in case they stuck on the particular stage of the game. One of them is communication with room master. Your team will be informed about the method of contacting to this person. After his signal, you will be provided with a hint or pointed to the right direction. This option is not a trick, but the perfect way to keep the game going on and you having fun.
Communication with room master does not spoil the whole real-life escape room experience. Moreover, it can even add to it some fun things like walkie-talkies. They allow two-way communication that is exciting without doubts. Participants can ask for a help within seconds without being distracted from the main quest. The conversation may have time-limits but still here will be a chance to ask the person to repeat the important info in case somebody has not got it.
Time-limit hints
The following aspect is time-limit hint your room master can provide you with during the communication via intercom or walkie-talkie. What does it mean? Well, while trying to solve one particular mystery the group of players may get stuck for a while. In some cases, this process may take more time that it requires so it can spoil further gameplay. To prevent this room master can offer a hint when he or she notices that your team is late for the next challenge. Such person knows approximately how much time team needs to pass the task and play on, so he or she can sometimes interfere with the game to guide it to the right direction. That is not a bad thing but guarantee you will get the expected emotions instead of sitting in the same place for hours.
Conclusion
In this article, you have learned some useful things for escape room experience. However, it does not end when the timer stops. It is also about post-escaping communication. In some cases, room masters encourage players to talk about the most memorable moments of the game or to express general impression. And it is definitely a sign of a great game if you want to keep talking about it with your teammates and other people. That helps to relive game again!