How to Choose an Escape Room Theme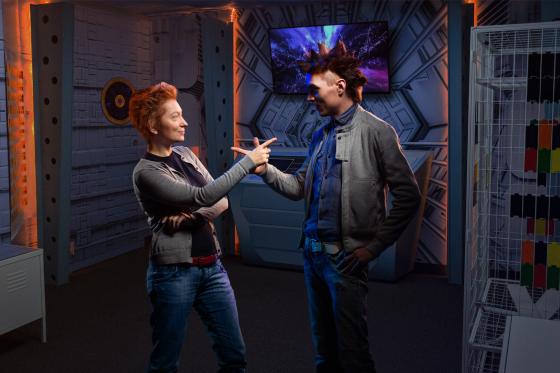 What are escape rooms? These are special game environments where people can enjoy time together by resolving riddles, looking for solutions to the game, or trying to overcome topical obstacles. What are these rooms in more detail? They have become increasingly popular as the development of technology has moved forward.
Now you can take your families, friends, or coworkers to such spaces to spend time together. You will be locked in this adventure game to solve the puzzles based on the given clues. It's great entertainment for those looking for adventurous leisure time.
Time to Choose an Escape Room
There are a variety of escape room themes. For example, you can take part in mystery games or try yourself in a fantasy room. Some other options are adventurous or science fiction variants. So how to choose the best escape room option for your family or friends group? Here are helpful tips:
First of all, choose a topic that everyone will enjoy.
You need to consider the level of difficulty. In your group, you will definitely have people that are more prone to various closed spaces or sounds. So, it's better to consider the taste and readiness of everyone in the group.
Always make sure to check the reviews.
If you are going with your family, you should also make sure you all comply with the age requirements. If there are children in the group, the list of possible escape room options can be limited.
One of the best tips is to think about the size of your group in advance. Then, it will help to have the most incredible experience.
By choosing the escape room, you can completely change your gaming experience. For this reason, you need to put some thought into this choice and be mindful of others and their preferences. This is the way to the most rewarding escape room experience.