Is an Escape Room Good for a Birthday Party?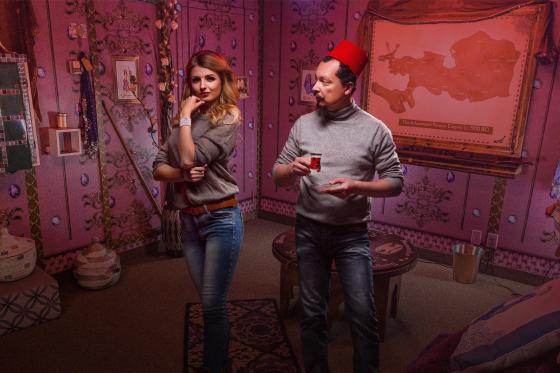 Escape rooms are becoming increasingly popular as a way to celebrate birthdays, and for a good reason. They offer a unique and exciting experience that can bring people together and create lasting memories.
One of the biggest advantages of escape rooms is that they are great for people of all ages. Whether you're planning a party for a child or an adult, an escape room can be tailored to suit the group. This makes them a versatile option for birthday parties. Escape rooms are perfect for kids and teens birthday parties, as it provides an excellent opportunity for them to bond with their friends and also challenge their problem-solving skills.
Escape rooms also provide an excellent opportunity for team building. As your guests work together to solve puzzles and escape the room, they will learn to communicate effectively, think creatively, and work as a team. This can be especially beneficial for coworkers or friends who don't typically spend a lot of time together. It also provides a great opportunity for family members to bond and have fun together. It is also a great way to break the ice between new friends or family members who may not know each other well.
Another great thing about escape rooms is that they're a unique alternative to traditional party activities like bowling or going to a bar. They offer a different type of fun and excitement that guests won't easily forget. It is an excellent way to break the monotony of the traditional birthday party routine. In addition, it is an interactive and engaging way to spend time with friends and family.
When planning an escape room party, it is essential to book in advance and let the escape room know it's a birthday party so they can tailor the experience to your group. Many escape rooms offer special birthday party packages that include decorations, party favors, and even cakes. Some escape rooms even offer private rooms for a more intimate experience.
Overall, an escape room is an excellent choice for a birthday party. It's a fun, challenging, and exciting experience that can bring people together and create lasting memories.