Quest Room: Answers to the Questions Most Frequently Asked by Visitors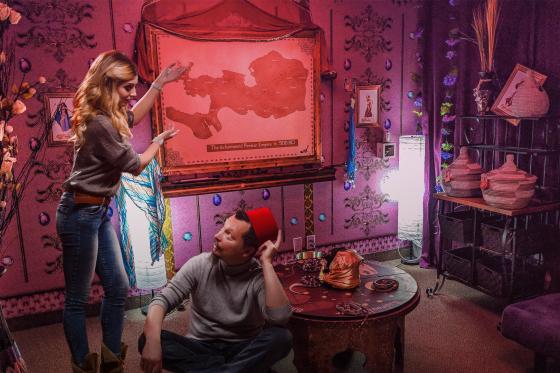 Escape Hour is an exciting intellectual room game where each participant is the main character and determines the story's development. The main goal is to leave the room within one hour. But this is not easy to do. You will have to face difficult choices, apply dexterity, logic, coordination, thinking, and overcome your fear.
The most popular questions from quest room visitors include:
What are the general requirements for participation in the escape room?
Are there any hints?
Where can I find everything needed to complete the quest successfully?
What is prohibited and allowed to do in the quest room?
Find answers to all of the above questions below.
Escape Games Participation Requirements
The game is designed for 2-5 people. The age of the participants is different. It all depends on the type of game you choose. The basic aim is to get out of the room by solving ingenious tasks and puzzles. 60 minutes are allotted to complete the game successfully.
Hints
The quest game allows the participants to use an unlimited number of hints. Your foremost task is to find them and be able to apply them correctly.
Necessary Things for a Successful Quest Game Completion
Everything you need to complete the quest can be found inside the room. Using any improvised means such as a calculator, telephone, etc., is prohibited. During the game, personal items are locked in a safe. After completing the quest, you will be able to open the safe and get all your belongings back.
Prohibited and Permitted Actions in the Game
There is a list of what is prohibited and allowed to do while taking part in the quest game. Be sure to check out this. Prohibited actions:
Break doors, furniture, and any other objects. Observation and logic form the basis of the game. The use of physical strength is not required;
Dismantle ceilings and floors. You won't find clues or keys there;
Poke fingers at moving mechanisms;
Take away the decor items as a keepsake.
Allowed actions:
Having fun and joking loudly;
Think carefully to find a solution to a particular problem;
Post feedback about escape games on your social media.
Thus, the quest room has some rules. They aim to ensure that players get the most positive experience from participating in the game. Therefore, do everything and get only positive emotions!