Why Escape Room Games Are Sensational?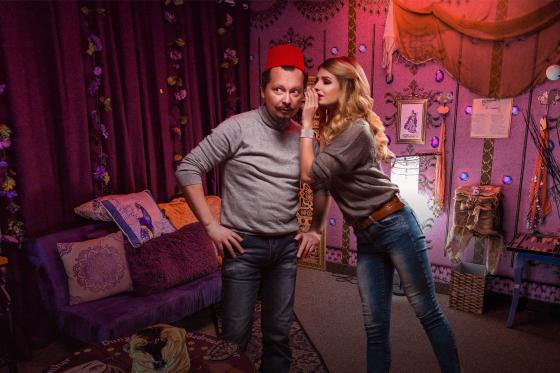 Written by: thedoer
What Are Escape Rooms Games? and How To Play Them?
Escape room games are not digital computer games. Mobile, tabs, or computer games are digital and you just have to press a couple of buttons to move the characters. But, escape games are real-life games. This means you would be facing real-life puzzles and you have to find solutions to those puzzles.
To play these games, you need a team. You can choose your friends or family members to be on your team. Then, the game will start. Every game has a different room with a different setting. You and your team will get locked in a room. After that, you have to find clues and answers to the puzzles. Within 60 minutes you have to search out the clues and then you can unlock the door.
Solving those real-life puzzles in a computer-game-like setting is really exciting. You and your team will discuss, think, run, and argue over your plans. Therefore a lot of activities would be waiting for your team in that locked room. Hence, don't miss the excitement and enjoy these real-life Escape Hour games.
What Kind Of Games Can You Play Here?
At Escape Hour, you can play various types of games. Detective games, battle games, action games, and sci-fi games are some of the popular games. With different complexity or difficulty levels, these games are built for everybody.
For instance - Senator's Battle game allows 9-year-old kids and adults to play this game. This political thriller game has a low difficulty level and 16 people (2 minimum) can join this game with you.
Why Escape Hour Games Are Remarkable?
Perfect Theme
Every theme of these games is designed with patience and time. As a result, when you enter these game rooms, you experience a perfectly-designed theme. These themes make Escape room games interesting, engaging, and intense.
Amazing Game Play
The locker room games are full of surprises. If you think you are going to play predictable games, then you are wrong. The puzzles, riddles and the answers to the questions would throw proper challenges to you. You have to brainstorm every clue to come out of the locked rooms. So, playing these challenging games would surely excite your nerves.
Stringent Safety
The gamemaster in every room would watch over your activities. Your every move and every step would be monitored continuously. The gamemaster would always be ready to help you and he may help you to find clues. So, you would find no reason to complain against these games.
The Escape Room games in Edmonton will surprise you and please you. These games are full of new and unprecedented surprises. So, you will surely find these games entertaining.
Visit the official site to book a schedule - www.escapehour.ca/edmonton/