How to escape from escape room within allocated time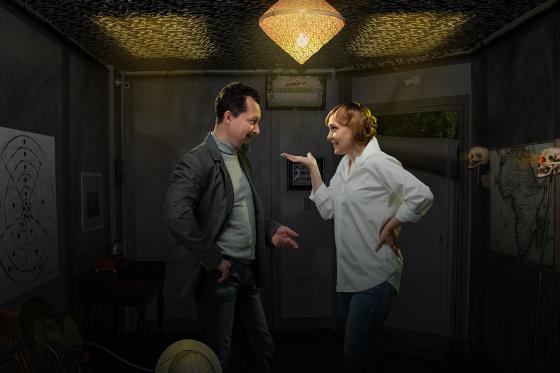 Written by: nichea
Everyone like to win the games they play, and the players playing escape games are no different. Escape Hour remains the most popular escape rooms in Alberta, with the Edmonton escape rooms receiving positive reviews from almost all the groups who have played escape games. The Edmonton Escape Hour facility is one of the top rated escape rooms in Edmonton according to most travel review sites like TripAdvisor. Families and other groups who have booked a slot at escape hour or are planning to do so would like to find out How to escape from escape room, what they can do to escape from the escape game within the allocated time of sixty minutes and win the escape game.
One of the most important factors affecting the group success or failure is the choice of the team playing the escape game. In case of families, there is usually no choice, especially for small families. However if friends, students or office colleagues are playing the escape game, the organizer planning the event, should try to ensure that only people who get along well are included in the group. This will ensure better team work, and prevent wastage of time in disputes or arguments between team members. In case a few members are hostile, it is better to divide the group into two or more teams so that the hostile members are not in the same team.
If any member of the group has played escape games, it is advisable to take his or her advice. Usually the game organizer will book and pay the escape room fees, and he should inform the other group members about the escape game, when they should reach the venue for playing escape games. It is usually advisable for all the team members to reach the escape room at least twenty minutes before the scheduled start of the game. The team members should be also informed that the group will not wait for them if they are delayed. The group should also listen careful to the briefing of the game master, since he may provide information on where the clues are hidden.
After the escape game will start, it is better to allocate the various tasks like searching for clues, solving puzzles, to the various team members based on their personal strengths and weaknesses. The team should also track the time they are spending on the various activities, if they cannot find clues or solve mazes, puzzles, it is advisable to ask the game master for help. The game master may also offer clues or clarifications to the group members which makes it easier to exit the escape room.