Things to Keep in Mind if You Visit Quest Room for the First Time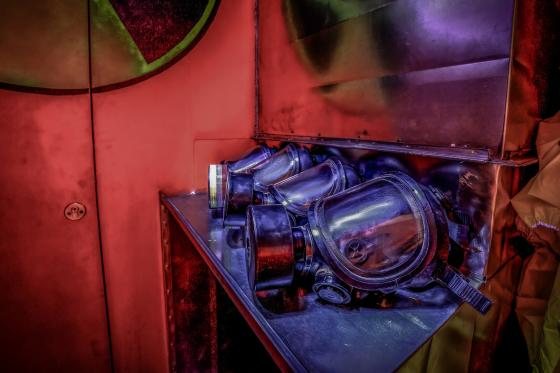 Quest room is a reality game that has become a great way to train your brain and escape from routine tasks you face daily. There are tons of different storylines for every taste. Have you always wanted to try yourself in a new role? It is easy if you choose one of the intriguing Escapehour rooms with detective storylines.
There are many plots to select from and plunge into a completely new reality. It is unlikely that you will meet gnomes, trolls, serial killers, and pirates sitting at the desk of your class or at a table in the office, revealing the crime of the century. But in the quest room - everything is possible!
Realistic scenery, live sounds, many details, and psychological tricks can take you to an exciting new world. For those who like to tickle their nerves, there are horror rooms with a tense plot. For children under the age of fourteen, there are special children's escape rooms that you can go through with your parents.
What Do You Need to Complete a Quest Successfully?
It is preferable to go to the quest room with a company consisting of 2-4 people. For successful completion, you need to
Be careful;
Pay attention to hidden clues;
Work in a team and brainstorm ideas together.
After you have received the task, you need to distribute responsibilities between the participants to approach solving puzzles creatively. Whether you come out as winners depends only on you and the well-coordinated work of the whole team.
The use of physical force is strictly prohibited. If it seems to you that the clue is inside/under some piece of furniture, but you can't move it, look at the problem "from a different angle." All solutions lie on the surface, so it is not necessary to destroy furniture.
Escape Rooms: Have Fun and Gain Tons of Useful Skills
Do you still think that Escape rooms are for entertainment only? All the Escape Hour rooms provide challenges that have a positive effect on your memory, productivity, etc. Here are the main reasons behind visiting Escapehour rooms:
Improve your motor skills;
Learn how to take actions and decisions in a team;
Encourage and enhance your communications;
Learn how to deal with problems successfully;
Think critically.
These are just some of the reasons why it is a great idea to visit one of Escapehour's rooms. You'll have a lot of fun and gain skills that will be of great use in your everyday life.