An escape room for your great times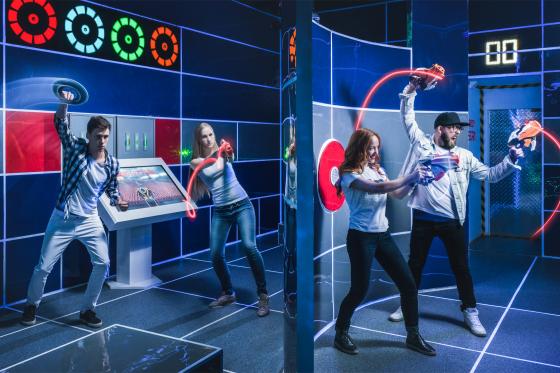 Escaping an escape room can be a really great time if you have the right escape room for your needs. In this post, we will walk you through how to choose a good place, based on the experience that you want within an escape room. It is important to keep in mind what kind of experience you are looking for when selecting an escape as not all of them are created equally in terms of difficulty.
To help illustrate our point let's talk about two of the main themes differently applied to escape rooms and why you might choose one over the other. You can find these themes in every escape game but not all include them so we are going to continue using these as examples.
1. History Killer or History Lover?
One of the first things we tend to notice when walking into an escape room is the decor and the theme. Some themes can be pretty intense, and theme parks and movie sets like these tend to lean more towards the horror genre. If you are not a fan of gore or other scary themes, this might not be the escape room for you. Other escape rooms are more PG-rated and are geared towards those who enjoy history, and other historical events, or who enjoy puzzles. These types of themes are usually much less intense and are geared towards families with children.
The second thing that we tend to notice when walking into an escape room is the difficulty level. Some rooms tend to be weighed more heavily on puzzles in terms of how hard they are to solve, requiring your full attention for quite some time. Others are easy enough to solve so that you can enjoy the banter between your group while being challenged to complete the task at hand. If you are in a group with people of varying skill levels, it is important that you make sure everyone is on the same page when it comes to difficulty, as there may be some frustration otherwise.
3. Get Out Alive or Go for Time?
There are some escape rooms that are designed specifically for speedruns and this style of gameplay might not be what you think of when you hear «escape room». These rooms have specific times that they need players to finish in and they are often timed. If you are looking to get the best time possible, this is the escape room for you. Some times can be really tight, so if you are not a fan of really hard puzzles, these might not be the ones for you.
If you love a good scare at an escape room, then history killer themes might be what you want to look for.