Where to Spend Quality Time with Friends?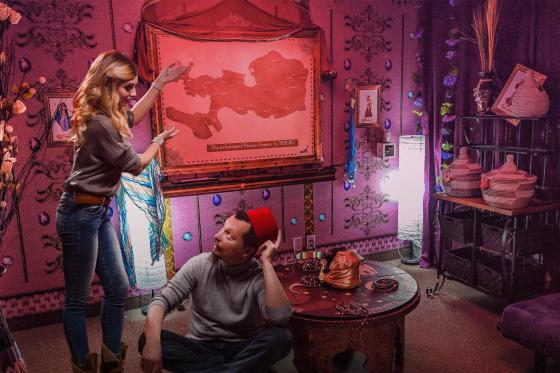 Diversify your leisure activities. It is the main component for your perfect mood and a good night's sleep. It allows you to shift your focus from daily worries to something entirely different. Exciting quests can be a fantastic choice. In itself, such entertainment is already something original and compelling. And when professionally trained people also participate in the process, the event becomes even more enjoyable.
Option Available to Everyone
This method of spending free time is appropriate for everyone. Of course, this isn't something to do every day, but it's fun to solve detective puzzles or dive headfirst into the adventure world of movies now and again. This is something that adults and children can accomplish. The most important thing is to select the appropriate game format for all participants.
Be in the center of events, create your own stories, become a participant in unforgettable adventures — more like a beautiful fairy tale, or a movie, or your favorite TV show, or even a cherished dream? On quests, it is a reality! The quest game has grown famous in many nations across the world. You can achieve all you dreamt of as a child and much more!
Quests, in reality, are a kind of familiar genre of computer games now in real life. They give a unique opportunity to become one of your favorite heroes, look at everyday things from a different angle, gather and lead a team, and plunge headlong into a new environment.
On the territory of the entertainment center, the best quests in the entire history of our company are collected. Each quest area has its plot, complete with mysteries and riddles that you and your team must solve. So feel like masters of deduction, explore game locations, use your environment and experience, break caches and pick locks to solve all kinds of riddles, and find a way out in just one hour.
Try the best quests of our game center:
Not sure which escape room to choose? Try several at once and find your favorite genre! Then, gather friends and family for a joint story campaign and exchange impressions. Our quests have no age restrictions and are equally suitable for children and adults because the main thing in the game is your interest and thirst for adventure.
Can't wait to be on your adventure? Then it's time to choose and order your favorite quest on the official website of the EscapeHour entertainment center or by phone. So come to us and go on a journey full of vivid emotions and unforgettable impressions!