How to Choose the Best Escape Room for You and Your Friends?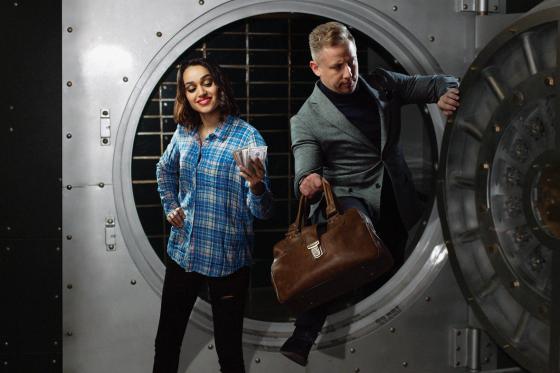 Whenever you are bored with routine, or your work literally stresses you even when you relax at home, escape rooms might become a lifesaver. Such rooms are renowned across the globe, and they come in different variations starting from "solitude places" where you have to find an exit, ending with birthday rooms where you have to solve the puzzle to find a prize. You can find this entertainment in Calgary, Edmonton as well. Looking ahead, you won't regret a second. However, let's first identify how to choose the best one.
Key Criteria of Choosing the Best Escape Room
First off, you have to determine your primary goal - either a relaxation with your friends after lockdown outcomes or you want to throw some kind of a party for a big company. If done, pay attention to the following perks:
How many you are. At Escape Hour, we have rooms for different capacities. You can find one for a couple, or a group of 8-10 people;
The theme you will spend your time on. For instance, by choosing the Prohibition room, you will be surrounded by the atmosphere of illegal liquor sales. Yes, alcoholic beverages are now allowed in designated places, however, just imagine how cool it is to reflect on those times;
Extra help or without it. If you are an adventurous person who does not want any third-party hints, you should clearly specify that. Otherwise, you can reserve such a right to receive some kind of solution whenever you believe the riddle is hard to approach;
Complexity. Let's be honest, we are not Sherlock Holmes who can solve any riddle, so you can specify the level of the complexity too. For example, complexity for children, adults, or even seniors;
You mind or do not mind company. On some occasions, you may feel like some more people would not do any harm for your company, so you can pick up others who alone require more people.
Beyond that, Escape Hour is a company that always listens to its clients, and if you have any additional requests, you can address them. Do remember that your entertainment experience is always private, and you won't be bothered (again if you do not mind others). Finally, never neglect the opportunity to check out feedback from clients, it can hint you at the room's relevance.