Why Escape Hour Is The Best Option To Spend Your Time Happily?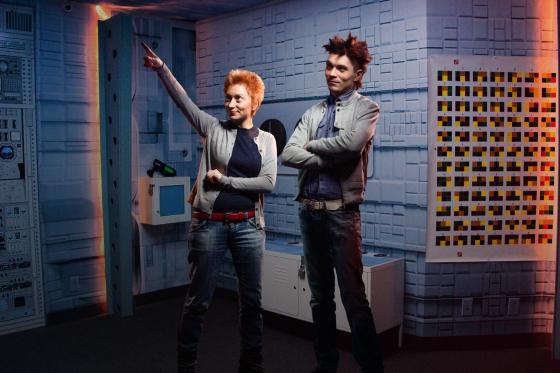 When Should You Visit Escape Hour?
Escape Hour is a place where you can play real-life games. You have to move physically to play these games. It would be just like a movie. But, the plot and the activities will be real.
So, you can visit Escape Hour whenever you have time. You can visit escape Hour on your kid's birthday. You can play these games on your weekends. Moreover, you can also come here with all your friends. You can also play these quest games on your holidays and wedding anniversaries.
In short, a visit to Escape Hour would be a memorable journey for you. So, you can come to Escape Hour whenever you want to make a day special.
With Whom Can You Visit Escape Hour?
Escape Hour has great games. These games have low to high complexity levels. Consequently, you can bring kids, ladies, boys, and anybody who wants to have some exciting moments.
Escape Hour allows two to ten people to play these wonderful games. So, prepare your mind and enter the world of real-life games.
Why Escape Room Games Are So Full Of Fun?
Have you ever solved mysterious puzzles?
If you haven't, then you should come to Escape Hour. Here you will get 60 minutes to finish a game. You can pick your team members and you can play some really exciting games.
Now, you can imagine the fun when you will solve these puzzles with your near and dear ones. The heart-pounding moments will bring a Tsunami of joy. You will laugh, you will run, you will think, and you will bite your nails. Because the perfect design of these games will take you to a new world. So, experience the challenges and play these brainstorming games.
Why Should You Play Locker Room Games?
Escape Hour has a long list of real-life games. There will be action games, sci-fi games, puzzle-solving games, and ancient games.
Each of these games has its own story. So, you will get enough motivation to play these games. Furthermore, the theme and the game-playing techniques of these games are simply impressive. That's why you will surely wanna play these games again and again.
Will There Be Anybody To Assist You?
Yes, there will be a game master to assist you. All the rooms of Escape Hour have a game master to look after the players. The job of this game master is to help you in every way.
Where Can You Play These Exciting Escape Hour Games?
Calgary in Canada is a good place to play these real-life games. So, come to Calgary and play some super exciting real-life games.
You can visit - www.escapehour.ca - to know more about these games and to book your schedule.