What's so exciting about Escape Rooms in Calgary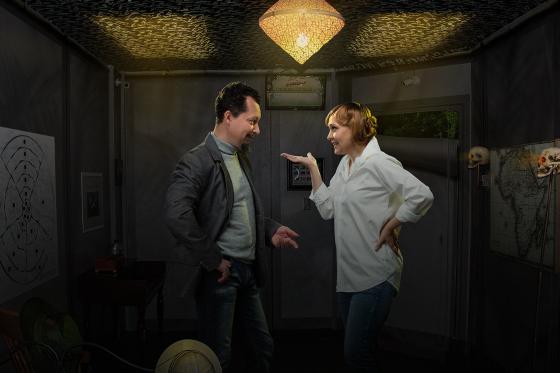 Escape rooms are among the most innovative and fun ways to spend some quality time with family and friends while testing your mental strength with puzzle-solving ethics. However, all escape rooms aren't created equal and with the Calgary escape rooms you experience notable differences along with engaging exciting and a satisfying overall experience. So, what is so special about the escape locker room games in Calgary that is hard to find in other ones? What separates best ones in Calgary from less satisfying ones? Let's find out!
They've got a compelling storyline
Best escape room games available in Calgary are available with story that drives actions since the beginning of escape room till the conclusion. You would want to know about the way in which the story stops. Although you'd never miss on the chance of becoming hero of the story - i.e. the mystery solver!
Without any story, it is difficult to bring real inspiration for seeing the experience of escape room to the end. While forming a rich narrative driven in the experience of escape room from the beginning to the finish isn't simple, it is totally worth the value as players mostly end their game session with a sense of fulfillment and satisfaction.
With this feeling the whole escapehour experience becomes extraordinary and unforgettable.
Immersive experience
Upon entering escape game, the only thing that needs to be in minds through game is only the game itself. If it is not, the whole experience isn't nearly as fun as expected.
Also a story is a great tool to immerse you in the game, but with Calgary escape room games it isn't the only thing that you'll avail. The props, decor, staging, sound effects and all others work towards taking the players away from the game, and also convince them that the objectives, stakes and rewards are also real.
They teach the importance of teamwork
Calgary escape rooms are a major success at delivering fun as they need team members working together for a win. For example, the offered clues in game are used to solve puzzles. After combining wit along with mental resources, the team members solve issues faster compared to working alone.
Escape room games in Calgary ensure that a minimum of three team members have pitched in for winning so everyone is able to contribute while having a fun time. Also due to it the escape rooms have been recommended for team building company exercises.
Dramatic and adventurous
With more dramatic mission stories and mind bending quest game adventures, the experience becomes more immersive for escape rooms and more dramatic the mission or story of room design seems. Therefore it also involves the use of plot twists along with high stakes for raising player excitement along with commitment for completing room before you're out of time.