Extensive use of technology makes Escapehour popular in Calgary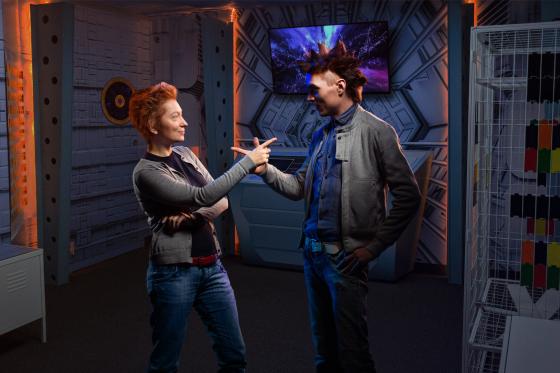 Calgary is the largest city in Alberta and there are many escape rooms in the city for tourists and locals to play escape games. Though the escapehour escape room in Calgary was only opened in 2016, it has quickly become the most popular escape room in Calgary for a number of reasons. In addition to interesting games like the Lost Jewel of Zanzibar, Bank Heist, The Curse of the Evil Genie, Cypherspace, Prohibition the lucky duck, one of the main reasons why many prefer to play the quest game at Escapehour is because of the extensive use of technology.
Compared to other escape rooms which use other software for booking online or do not have a provision for online booking, escapehour has used technology extensively for booking the escape room online. So it is easy to check whether the escape room is open or closed, since booking is automatically blocked if the escape rooms are closed. It is also possible to check the demand for the escape rooms on weekdays and weekends online, and plan the schedule accordingly. The prices for each escape room are also clearly specified online for each player, so anyone interested does not have to make a phone call to get details. The provision for online booking also makes it easier to use coupons and save some money.
The latest technology is used to ensure that playing the escape game in the locker room is a very immersive experience, the players are not disturbed. Like other locker rooms in Calgary, if the team playing the game is stuck at any point, they can ask for clues. However in most of the other escape rooms, a person will enter the room to provide clues or help solve puzzles, interrupting the experience. In escapehour a TV screen, cameras, ipads and microphone are used to monitor the activities of the team playing the escape game. The game master or host for the event is monitoring the event using the camera footage and will provide clues to the team if they are stuck through the TV screen installed in the escape room. The IPad is also used for providing clues. Since no one is entering the escape room for the sixty minute duration of the escape game, it is a more immersive experience for the players compared to other escape rooms.
After the escape game is over, the teams can also take a photo of themselves to remind of the enjoyable time they had at EscapeHour escape rooms in Calgary.