Experience The Thrill And Excitement Of Real Games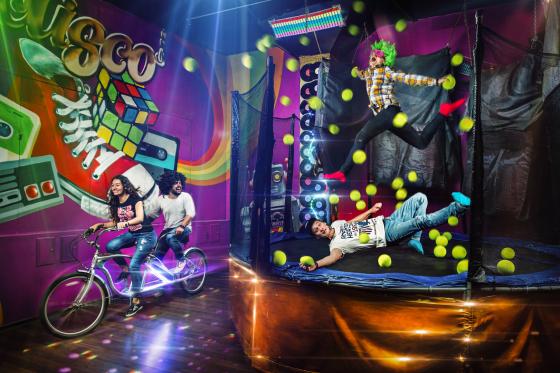 An escape room is an innovative game that is way better than any virtual game these days. Edmonton and Calgary in Canada have recently witnessed the rise of escape rooms all over the city. Meant for both kids and adult escape room games are intuitive and fun-filled. Escape room games can be played with friends and families over the weekend as teamwork plays a vital role in these games. Escape hour games are wonderful games to kill time if you have nowhere to go during the weekends in Canada.
Quest Games:
Quest game is another exciting fun-filled adventurous game consisting of several riddles and problem-solving questions. The quest game involves several stages in which players can play for answering questions and solving mysteries. Throughout the game, you are engaged in finding your way out keeping you entertained and occupied at the same time. Quest games are nothing like virtual setups rather they are real games which is supposed to be played alone or with a team. Quest games are the new hangouts for people during the weekends in Calgary.
Locker Rooms:
Locker rooms are also gaining popularity, especially among children. They would love to be there and explore every bit of the locker room. The locker room has thrilling and exciting gameplay to keep you and your children entertained throughout. With the rise in the locker room all round Edmonton there are now plenty of subscribers. Interested individuals can subscribe to these interesting real-life games easily. There are packages which offer monthly, quarterly, and yearly subscriptions allowing members to enjoy their weekends with friend and families.
Escape hour is one of the most interesting out of all. This game packs in a lot of thrill and excitement. Players need to solve the riddles and move forward to the next stage. All these activities have to be done at a specified time. Such games require teamwork to succeed and playing it with your friends and family can be a perfect reason to start subscribing. The mission offered in the escape hour may look easy in the initial stage but gradually the difficulty doubles with every stage.
Conclusion:
Edmond and Calgary are leading contributors to such exciting games which are gaining huge popularity. These cities have many outlets which allow customers to come and experience the adventure of the real game behind quest and locker room games. For many residents, it has become the new normal wherein they spend their weekends regularly with friends and families.