Calgary is home to super classy escape rooms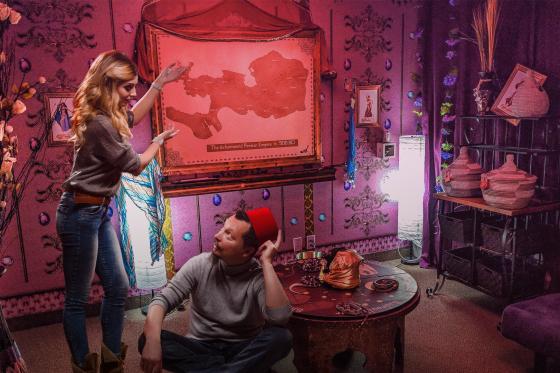 Hour located in Calgary (https://www.escaphour.ca) is home to some of the most unique and challenging escape room experiences in all of Canada. Escape Hour features four real escape rooms that you and your teammates are able to play for up to an hour. Each room features a different theme and allows the player a totally different experience, so there is always a reason to come back and visit Escape Hour again.
Escape Hour actually rotates through six different themes in their four escape rooms including themes based off movies like Catch Me If You Can and the Matrix as well as original concepts like The Curse Of The Evil Genie and Cypher Space. If you are unfamiliar with escape rooms they can best be described as live action adventure games that feature puzzles and riddles that must be solved in order to eventually find the key and escape the room.
Escaping an escape room requires teamwork as well as leaning on the strengths of each individual player. This makes an escape room visit an awesome idea for an office team building exercise as well as just a fun night out with friends. All the rooms at Escape Hour are private, so when you are playing it is just you and your group of friends or co-workers in the room. One of the great features of Escape Hour is that, unlike many escape rooms, a GameMaster will be dedicated to your group. The GameMaster is constantly with your group though the use of video cameras and special microphones that are embedded in each escape room. This means there is no "push for help" button like you will find at many competitors, your GameMaster can hear your questions and answer on the spot.
There are also TV screens in each room where the GameMaster can display hints for your group. Want a bigger challenge? Simply tell the GameMaster before or during play to not display in any hints. I think you will find Escape Hour to be one of the most visually stunning escape rooms you have experienced addition to being very challenging. You and your teammates will have to be on the top of your game to escape their rooms, but regardless of your success or failure, you will have a great time.