Everything you should know about escape rooms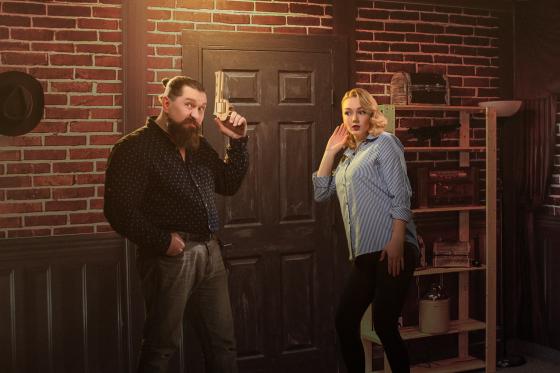 In the modern-day world, finding free time with your friends and family members is very rare, and if you succeed in doing so then instead of going on a regular lunch or dinner and eating the same meal again and again while sitting ideal, you should go for the fantastic escape rooms.
Escape rooms have been around for a long time, and since its introduction in Japan, it has become quite popular all over the world. Nowadays, you will be able to find an escape room in most of the towns as they offer an ultimate level of fun and experience. You can easily find some best escape rooms just by searching scary escape rooms Edmonton or escape room Edmonton.
But even with so much popularity all around the world, many people don't have an idea about the fantastic escape rooms, and that's why in this blog post, we will be looking at every aspect of an escape room and try to understand it quickly and effortlessly.
What is an escape room?
Escape rooms are themed rooms in which your team is locked in, and you have to solve puzzles and find clues to escape the room or complete a goal within a particular set of time. The escape rooms all around the world are very different, but the primary objective of all these escape rooms is to come out of the exciting rooms in a particular time interval by coordinating with your team members. Different escape rooms have different themes like space-based theme, Horror based theme, Fairy world based theme, and much more.
History of escape rooms
The concept of escape room came from Japan, and the first escape room was built in this country only. But soon, due to the high level of excitement and the adrenaline rush offered by these escape rooms; it quickly became famous all over the globe. People from all around the world were waiting for such a game which provides combined team effort and brain activity as well. The challenges, problems solving, competitiveness, and time limit made escape rooms successful all around the world.
How to choose an escape room?
If you are ready to be locked in a theme-based room which offers ultimate fun and adventure, then you need to search for escape rooms in your town, take a look at various themes and stories, know their pricing structure and then choose the one that sounds exciting. Do you feel like robbing a bank? Or diffusing the nuclear bomb before the time runs out? Or fixing the Space station located in the interstellar space? All these fictional themes are a part of escape rooms, and that's what enhances the experience of the players. Choose who will be in your team and escape the rooms successfully before the time runs out.
Benefits of escape rooms
Most of the people think that escape rooms are only about fun and adventure, but you should know that escape rooms are a great way to make people interact with each other, build better communication and promote the essence of collaboration in a team. You can't come out of an escape room successfully without communicating with your team members and that allows the players to understand the value of team effort. Nowadays, there are many businesses which are using escape rooms for enhancing the collaboration between their team members, and they are getting expected results from it. Along with the enhanced collaboration and better communication, the amazing escape rooms offers mental exercise for your brain as well, and it helps you to make better decisions.
What are some of the most common themes of escape rooms?
The list of the theme in escape rooms all around the world vary differently, but we have compiled a list of some of the most common escape room themes which are as follows:-
· Post-apocalypse idea in which you have to find an anti-zombie vaccine
· Bank robbery theme in which you have to run away from cops
· Prison break them in which you have to escape the guards
· Crime investigation theme in which you have to catch bandits before the time runs out
· Space exploration theme where you have to find life on other planets
Escape rooms are a great way to spend time with your friends and family members as it will give you unforgettable memories along with some mental exercise.
At escape hour we guarantee you will have the most invigorating experience of an escape room in Calgary. Our puzzles based on themes ranging from the days of wizards and magic to space-age technology will leave you scarcthing your head.
Book an escape room slot with escape hour, today!