Why escape rooms are fun and a great way to spend quality time?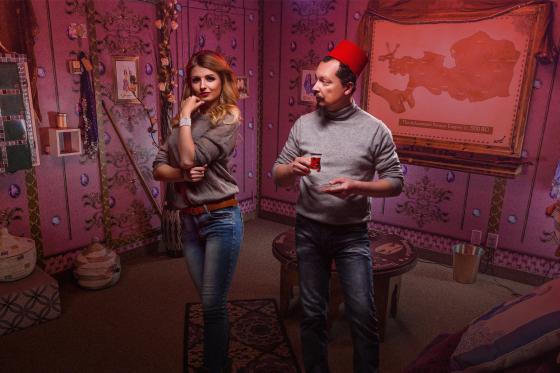 Most of the people who have tried escape room will only talk about its positive aspects as it gives an ultimate experience of fun and adventure. The escape rooms are a mix of fun, adventure, puzzles, and riddles which your team needs to solve to escape the room successfully. If you are going to escape room, then you are going to experience adventure, critical thinking, and fantastic gameplay.
According to the records, the first escape room was opened in Japan in 2007, and since then, escape rooms have become the first choice of people looking for fun and adventure with their team. In the United States, the first escape room was opened in 2013, and in a short time; it gained popularity all over the country. According to the research, it has been found that the experiences of escape rooms have the same effect on both men and women, and it enhances the sense of team-work.
There is a wide variety of escape room themes all around the world, and the most popular ones among them are a haunted mystery, treasure hunting, and zombie apocalypse. If you are looking forward to having your first escape room experience, then you can easily search for the best escape room on the internet based on your locality. For example, if you are living in Edmonton, then you need to search for scary rooms in Edmonton, and you will get a long list of adventurous places that have escape rooms. Now, let's take a look at why escape rooms are fun and a great way to spend quality time with your friends.
Promotes engagement
It doesn't matter what the theme of the escape room is; most of the escape room all around the world are time-bound. Having a time limit in which you need to complete a task builds a situation of urgency and risk, which adds up to the emotional level and enhances the escape room experience. It has been noticed that the theme of an escape room streamlines passionate response in most of the players, and that's why they react like in real situations. Good escape rooms increase the curiosity in the players and force them to know the baseline of the story of the escape room or its final ending. All these experience promotes the engagement of players, and it also acts as a learning tool for most of the participants.
Go through peak experience and flow
If you are going to choose a good escape room, then its visuals and looks will be very appealing, and it will engage most of your senses. According to various studies, it has been found that well-designed escape rooms offer peak experience to the players, and such a lesson has been noticed in only selected activities. You enter into the room like an ordinary man, and you may come out of it as a hero. Such an amazing and thrilling experience can't be matched with anything else. Good escape rooms are designed in such a way that it forces the players to use their creative part of the brain to come out of the situation successfully.
Promotes team-work
Another significant advantage of the scary escape room in Edmonton is it promotes team-work. Most of the escape room includes puzzles and riddles, which can only be solved through effective team-work. If you are an owner of a business and want to streamline the sense of team-work in your working environment, then you can plan for a trip to escape room as it will make your employees understand the value of team-work and it will be a great way to have some fun.
We at Escape hour offer a fantastic escape room experience. We have different escape rooms based on various themes like The Lost Jewel of Zanzibar, Prohibition- the lucky day, the curse of evil genie, cyberspace, VR, and a bank heist.