Escape Room Edmonton — Best Locked Experience in Downtown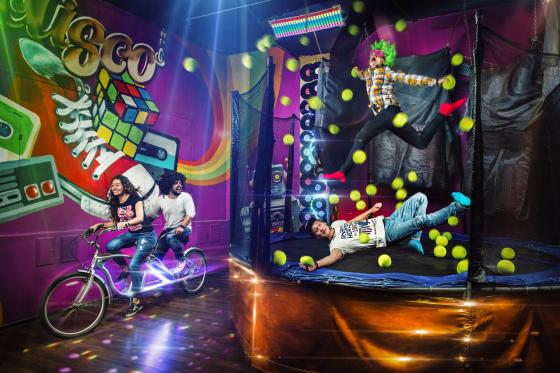 Do you like spending time with friends doing something original? Escape room in Edmonton is a completely new format of entertainment you'll definitely enjoy. It's a great way to check how well you can brainstorm ideas and find effective solutions with your teammates. Take at least two friends or colleagues with you because escape games aren't as easy as ABC. Compared to any other exit game, Escapehour offers sophisticated gaming experience. Not everyone can solve all the puzzles and riddles even having hints from the Game Master. But if you succeed and escape from the locker room you'll be proud of yourself.
Choose any of the rooms and get started. The main idea of the game is to overcome all difficulties and find the way out. The game lasts for an hour, during which you'll have to think hard. Don't worry, this experience is completely safe because your team will be guided by the professional Game Master. There are cameras in the room that allow seeing what is going on inside. Experienced players who want to solve all the puzzles on their own may refuse to give the hints. Escape rooms are designed according to well-known movies. So, choose your role and feel a superhero. Feel the atmosphere of various topics, each of which is full of unexpected surprises.