Beyond Ordinary: Embarking on Calgary's Unconventional Quests at Escape Hour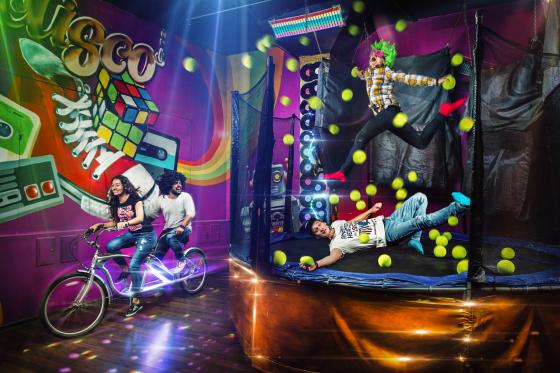 We often encounter puzzles in games or movies, and there is hardly anything as exciting as finding solutions. Since they make entertainment instantly more intellectual and wit-requiring, one can frequently find riddles in almost every form.
When it comes to escape rooms, you can experience that live–immersive quests are always there, built according to a scenario to make players think out of the box and brainstorm intensively. Whether with friends or in a pair, a good quest room by Escape Hour is always a way to go if you reside in Canada and want to have fun.
But don't expect a traditional approach: escape rooms in Calgary are there to make your mind explode in a good way. It's not a piece of cake to find ways out, but if directed by logic and erudition, you are bound to come out as a winner.
What Do Quests at Escape Hour Look Like?
Now, let's spill the beans about what you can expect from these escape rooms. As you know, they are not all created equal, so at Escape Hour, you will enjoy the following:
Group and pair activities are often based on film events and make you remember the smallest details in order to solve mysteries.
Looking for gems (in this case, hidden objects) is a separate search loved by escape room visitors.
One more peculiarity is being able to choose from realistic VR experiences and actual rooms to solve quests. Complexity levels and quest types (Battle, Action, or Escape rooms) are also up to you.
All in all, quests by Escape Hour are far more than another game to kill time. Order custom events, rooms for special occasions, or simply quests for team building and strengthen your brains and bonds within a group or couple.