Top Escape Room Myths Busted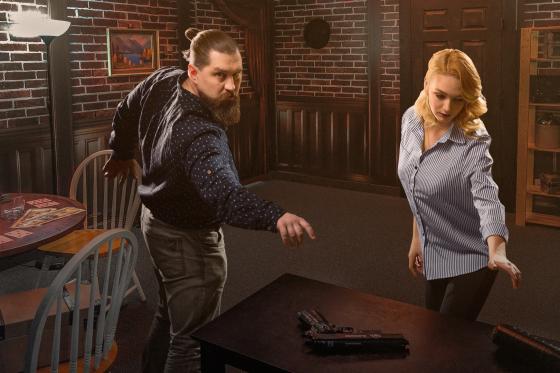 An escape room is an excellent way to spend time with family, friends, or colleagues. This is an exciting activity that promotes teamwork and develops problem-solving skills. Still, some people miss the opportunity to experience such wonderful entertainment, having heard a lot of myths about escape rooms. Let's consider the top misconceptions in more detail.
Myth 1. Escape rooms are really scary
There are a variety of escape room themes: mystery, science, fantasy, technology, prison, horror, seasonal, military, etc. You can choose between those with scary elements and without them.
Myth 2. You are on your own
The escape room involves a team game. It is a delusion to think that you have to find the solution to all puzzles and tasks on your own.
Myth 3. Not for children
This is one of the most popular myths. In fact, children can visit the escape room. Only the themes vary. For example, children usually choose pirate treasure hunts, asteroid challenges, science tools escape rooms, etc.
Myth 4. Too difficult, many puzzles are unsolvable
All of the puzzles and tasks in the escape room have a solution. The main thing is to find it. According to regular escape room visitors, playing is not difficult if you work together in a team and follow a common goal.
Myth 5. Big teams have more chance to win
The chances of winning are the same for both large and small teams.
Myth 6. Staff is laughing at you
The staff supports and gives instructions, but does not laugh at the participants.
Myth 7. Escape rooms should not be visited by people suffering from claustrophobia
People with claustrophobia should visit escape rooms. This is a great opportunity to get over your fear of enclosed spaces.
There are many myths about escape games that you should not believe. Instead, it is better to try entertainment and make the correct decision yourself.